Super Athlete Guide to Studying
Posted by

Date

January 19, 2020

Comments

0 comment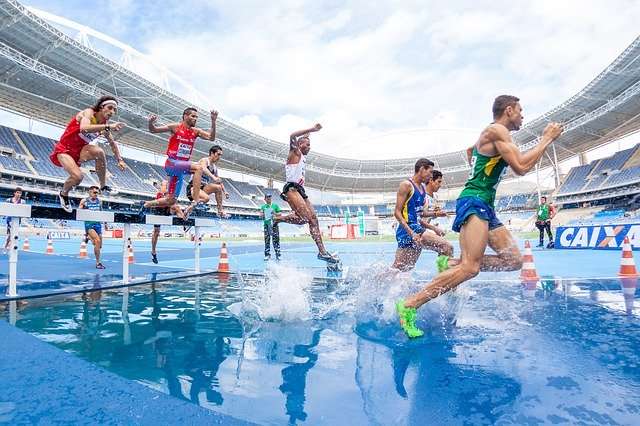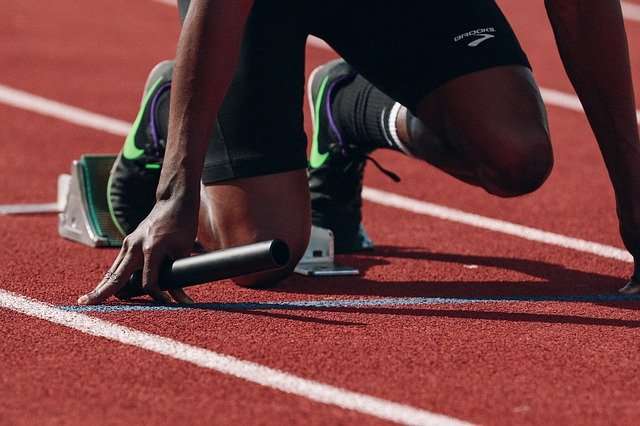 'Study-Athlete' Steps to Success
As a student-athlete who plays 4 competitive sports throughout the year, I have learned many valuable strategies to hone my craft in varying settings. Although each of the sports is different, I can still use my template for success as a guideline. Then I discovered that if I simply apply these strategies to studying, I can get A's like I get gold medals. The only difference is that I'm strengthening my brain muscles instead of the ones in the rest of my body. Now, I am not only a student-athlete, but a 'Study-Athlete'. Next I will break down the 6 vital 'Study-Athlete' steps to success.
I've always favoured athleticism over academics - not because I hated learning, but because no matter how hard I studied, I always fell short of average. While my bookshelf was cluttered with trophies, team photos, and medals, my sister's displayed her countless scholarly distinctions. Any high school senior would die to have a GPA like hers, and I envied her ability to navigate assignments with ease and confidence. I was bitter – and rightfully so! My sister had never even cracked open her textbook! I was the type of person who could study indefinitely and still fail an exam! I felt like I was disappointing my parents.
Drowning in these negative ruminations, I discovered my passion for long-distance running. It became a coping mechanism (a healthy one, at that!) – and helped me to unlock the key to my academic success. I present to you the ultimate test preparation method specifically designed for athletically-inclined individuals.
Pre-training
Before creating a personalized training schedule, it is crucial to be mindful of your strengths, weaknesses, and limits. Ideally, this will prevent you from over-exerting yourself and hindering your performance. In terms of test preparation, you can use your strengths to optimize your focus and interest, and to achieve better outcomes.
Training Starts TODAY
Both athletes and students alike can suffer from lack of motivation. Modify your training session if needed, but don't skip it altogether. The more you repeat an activity and engage your muscles, the easier the activity becomes later on. Students should revise their notes after each lesson and (time permitting) make summaries and flow charts, or organize their study materials!
How to get motivated and stay motivated
First – Solidify your Form
For example, a softball player must master hitting balls off a tee with perfect mechanics before smashing home-runs. This concept is mirrored in studying. If you don't understand the core competencies, anything you try to layer on top will fall apart. So, go back to the basics of what you've learned, and ensure you understand the skills you will need to build upon when the material gets more complicated. It can be easy to neglect the basics and dive straight to complexities, but it is essential. If you skip reviewing the easy stuff because you just assume you understand, you'd be surprised how many times it is the downfall during tests, and the cause of many lost marks. To solidify your form, start by rereading your textbook so you don't miss any key concepts and remind yourself of things you may have forgotten as the unit went on. Start with some easy questions, then amp it up using your notes at first and go slowly! Make sure you understand everything you're doing and why.
Next – Modify your Form.
A basketball player could dedicate hours and hours to shooting every single day, but without modifying their incorrect form, they will never become the Steph Curry of their dreams. So, do questions that cover all areas of your unit, especially ones that your teacher/prof hinted will be on the test. While doing so, make sure you have access to answers, so that you can identify what needs work. Once you know your weak points, examine the related notes closely, and modify your work to match your instructor's.  If you come across a question where you feel utterly lost, don't panic, but don't ignore it either. Best case scenario is that you ask your teacher/prof to explain such questions, but if that is not possible, there are many great resources on Youtube. However, BEWARE! You must remain very conscious as to not to get sucked into the Youtube rabbit hole. If you're not careful, before you know it, you'll have wasted hours of valuable study time watching videos eons away from your original search, with no idea how you got there. So, stay focused, pause the video at times to process what you've learned and replicate the technique.  Practice Questions    How to Make a Study Schedule
Next – Building Endurance
Two weeks prior to the big day, your sessions should be longer (nearing their peak intensity). It's normal to "feel the burn", but make sure to pace yourself for quicker recovery. Research indicates that interval training – such as the Pomodoro technique – can really enhance your muscle memory, energy levels, and motivation.
Note: beware of study groups; they are oftentimes more distracting than beneficial.
If you're looking for a way to assess your progression, try teaching the content to a friend who hasn't taken the class. Ideally, through reformulation and simplification of the information, you will succeed in conveying the key details to your "student".  How to form a study group
Time for the Reps
In any sport, athletes practice countless repetitions, so when game time comes, these skills have become second-nature. The same goes for studying. Practice as many questions as you can, over and over, until you can complete them on auto-pilot. This will make test taking a dream, as you can focus on understanding the question, while what you've mastered flows effortlessly through your pen. To achieve this affect, you must push through what may seem tedious and repeat concepts until you are able to teach someone exactly how to do it. That is the real test for whether you are ready to move on to the next topic. If you can explain to your sibling, your mom, or your dog precisely how to reach the correct answer, you will be much more likely to easily recall this information during a test.
Try out Everything Under Pressure
A perfect example would be when my volleyball team plays a mock game pretending its sudden-death and next point wins the world championships. It is also vital to do this when you're studying. Even if you think you know the information during practice, the real test provides many factors that, if unprepared, may derail all your hard studying. To avoid this happening when it really counts, try your best to replicate the test environment as a dry run. When taking a test, you are challenged by many elements including time restraint, and of course, stress. So, set up a fake test, including as many of these factors as possible. Start by finding a quiet room, free of talkative siblings and clear off a table, so there are no distractions. Then get out only the materials you will be allowed during the actual test. Also, make sure your phone is completely off and out of sight, or even better, in another room! Don't worry, those Instagram likes will still be waiting for you when you're done. For the practice test itself, compile questions from all areas of your topic with varying difficulties, especially ones that don't come so easily to you. Then set a timer with the amount you will receive on test day and get to work. As you complete the practice test, try to transport yourself into the real test day setting, with the mindset that these questions are for actual marks. This will prepare you for added stress on the big day. Then, always mark your practice test and go over anything you got wrong very carefully, for this is your last chance to fine-tune your skill set.
Fuel your Body
Athletes take meals before and on game day very seriously. How can one expect their body to perform at its peak without the proper energy and nutrients? This also applies to your brain. While it can be tempting to order in some McDonald's delivery (yes they do that now) and chug energy drinks for a long night of cramming, it is so important to eat balanced meals and sleep well. In fact, without sufficient sleep or nutrients to feed your brain, your memory and problem solving skills could be compromised. Those are vital things to have while studying and taking tests! Some healthy brain food that may give you an extra boost are fruits, nuts, salmon, eggs, avocados, and even dark chocolate. That doesn't sound too bad does it? However, it is absolutely justified to reward yourself for all your hard studying (I can never resist ice cream). Moreover, do not skip breakfast on the day of your test, or any day for that matter. I repeat, DO NOT SKIP BREAKFAST. By neglecting the most important meal of the day, you've already set yourself behind before even leaving the house. As well as with food, you should also fuel your brain with enough sleep to be alert and on the top of your game. Even though it may seem necessary, the worst thing you can do is cram until 3am. Go to bed and simply read over your notes just before you fall asleep. It has been proven that this strategy can greatly improve how much information you retain the next day. This technique is a game-changer for me. Whenever I read my notes in bed, I always remember so much more in the morning. Who knows, maybe it makes me dream about it and I subconsciously study all night long.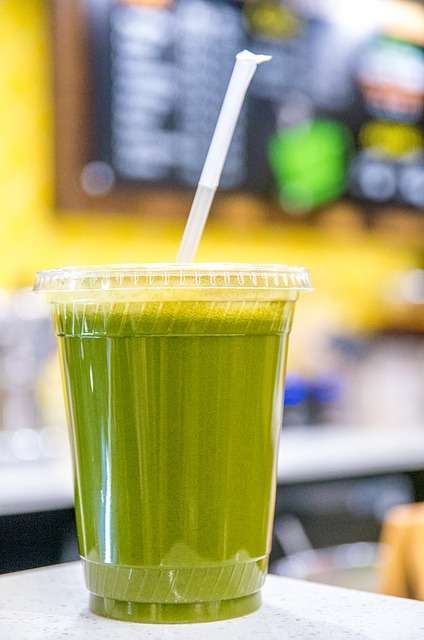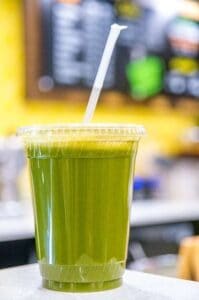 More on Physical Prep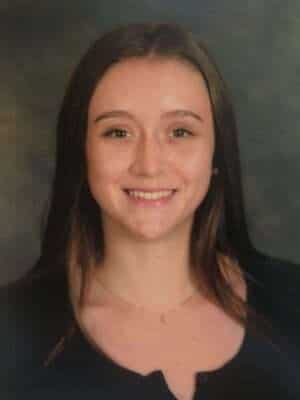 I'm a ballet dancer. How is it possible that I can successfully perform a hundred double pirouettes in a row during practice but then fall on my butt when trying to do a double pirouette at a ballet recital? It is often by allowing the importance of the event to affect my physiology. To feel able to perform optimally, you have to have the optimal suite of hormones circulating in your blood. If you are not emotionally primed for your test you won't have enough dopamine to attack the first question at full speed. If you are over-stimulated, like at a ballet recital, you will have too much cortisol to feel poised and in control.
If your body does not feel well you are more susceptible to fall into either of these two sub-optimal hormonal conditions. When you have the Goldilocks amount of stimulation before and during your test your hormonal profile will include a higher concentration of serotonin which supports peak performance.
So, to prepare for each test I maximize my physical preparedness in three key areas. I make sure to get the correct amount of sleep at the correct time. I eat an appropriate amount of healthy foods and I minimize myriad life stressors which could distract me from focusing on my test.
Pre-race
In the final two days before the event, rest should be prioritized. This isn't an excuse to slack and to dismiss any preparations you had planned. Instead, you should emphasize breaks and self-care. In addition to resting, balanced nutrition and adequate fluid intake will help set you up for success. Finally, it is important to maintain a positive, goal-oriented mindset during this time.
In the Test Room – What you Must do!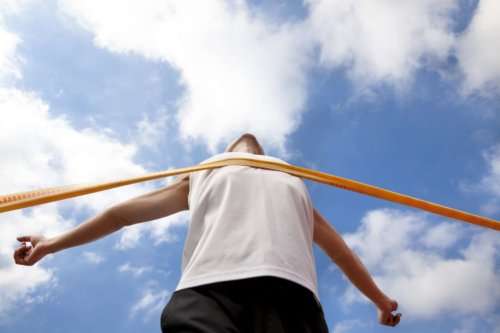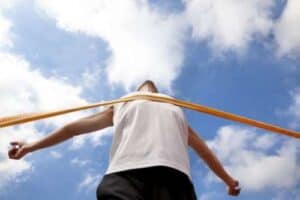 Visualize your Success
When my softball team does a circuit of skills training, we actually have a station dedicated solely to visualization. Many studies have shown that if you replay what you want to happen in your brain over and over, it is far more likely to manifest its self in real life. So the night before and the day of your test, imagine yourself breezing through it and absolutely crushing it. Avoid all negative self-talk and be confident in the hard work you did to prepare.
So the next time you have to study for a test, remember these tips that helped me go from killing the game on the field to killing the game in the classroom. It's as simple as making sure you solidify and modify your form, do those reps, practice under pressure, fuel your body, and visualize your success. Whether you're a student athlete or not, anyone can become a 'Study-Athlete', and trust me, it'll get you the MVP.
Post-race
Congratulations, you did it! Whether you earned that first-place ribbon or finished the race unrewarded, you should be incredibly proud of your determination, dedication, and persistence. Treat yourself to a hot bath, sweet treat, massage, and good night's sleep.