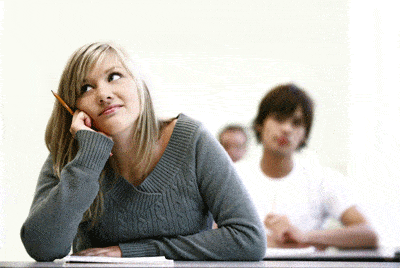 How not to Study – the Complete Guide to Totally Failing
Posted by

Date

December 7, 2019

Comments

0 comment
Don't Plan your Time
Who needs to use an agenda to organize their time? Who needs it to list all their assignments? It's much easier to forget about all the assignments that pile up over the semester. When the due date comes, you can always shake your fists in frustration for being so disorganized.
Also, it's too hard to pack a tiny agenda into your backpack – it's not worth having an extra book to track your assignments.
[In Reality – you really need to get woke – Here is how to plan
Don't take care of your physical health.
Junk food at all hours of the day is more fun than a balanced diet. It'll prevent you from thinking clearly and maintaining a good sleep schedule, which is totally ideal, right?  Snacking and studying
Eating a whole family-pack of chips for breakfast before an exam is filling, cheap, and gives you enough starch to last through the first part of the exam. If you pass out halfway through the exam, hey, that's okay! At least you had enough nutrition to last halfway.
[In Reality – handle it – Super Foods for Studying ]
Don't prioritize your mental health.
Mental health? What's that? Must be a hippie, pseudo-science thing. It's not real! The only thing you care about is your grades, and who cares about mental health?
No need to vent stress every once in a while, – you can handle it without talking to your friends or family, who are supposedly there to support you.
[In Reality – Handle that – Mental Prep for a Test ]
Don't ask for help.
You don't need to go to the professor's office hours – those are for people who are really dumb, right? And your grades can't be improved – you must be at the top of your class now! Your TA is also too intimidating to visit. You can probably get the best answers from your peers, not the people who set the actual exam questions.
[In Reality – Get Halp]
Don't join clubs or associations, and don't take extracurriculars seriously.
Why bother trying something new or challenging? You're already busy with your regular coursework, and extra-curriculars will just add more stress to your schedule. You don't need to be well-balanced, and you don't need a social life nor networking. In fact, you don't think networking is needed to meet influential people in your field of study, right?
And sports! Who needs to run around, puffing and getting fit every week? You can gain the 'freshman 15' and keep it – who cares? It's too much work to exercise every once in a while.
Get out the Cellphone!
Bring out your cellphone in class and Snapchat your buddy with the dullest photo you can think of. You may also decide that Instagram is a better use of your life or take the time to catch some Z's. When the exam rolls around, you will have never seen the information and it will become some sort of gambling game. Maybe try all B's?
[In reality – NO!    The instructional period is the most important part of your studying. Take the time to learn it well and you won't forget it. Ask your teacher questions if you can't understand some of the material. Also, don't forget to take brief, HANDWRITTEN notes to help your brain absorb the information easier. No typed notes, folks. Research has proven that handwriting requires deeper cognitive processing causing you to understand it better. What about taking pictures of the teacher's notes? True scholars will enjoy note taking. Taking pictures is for those who are too lazy to care about
school—most of them will never revisit the photo to glean its information.]  How to take notes  How to handle distraction
Hang out
Hang out with friends every evening. Shove your notes and textbooks under the table to make room for your night-long game of Monopoly. If you are feeling especially adventurous, "forget" your material in your school locker—who needs it anyway?
[In reality – Revisit your notes several times leading up to the exam. Refresh yourself on the material every once in a while and make sure it is committed to your long-term memory. For most courses, I do not suggest studying by reading the textbook. There is a lot of distractor information (unrelated to what you need to know) that will get you off track. Your notes, either from a teacher or self-made, will be extremely beneficial in directing you to the important material you absolutely need to understand. Quizzes are extremely useful as well. They show you where your understanding is flawed and where to study further. As a junior high school teacher once taught me; study what you don't know, not what you know. You will also need to get a good amount of sleep every night. Sleep deprivation severely hinders your brain's ability to function leading to forgetfulness and napping during class.]  How to study notes ]
Pull an all-nighter! YEA!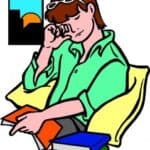 Try to cram every bit of information you never learned into your brain. When fatigue begins to set in, drink a couple of red bulls and watch a funny cat video on YouTube to fight your boredom.
[In Reality – its fifty o'clock – it's too late to learn the information now. Anything you commit to memory will be short-term and likely forgotten after the test. Best thing to do here is briefly review your notes and get a good night's sleep.]
Sometimes life happens – if you really have to – here is the complete guide to cramming – How to Cram
Its Test Day!
You will still be awake cramming information. Skip breakfast to buy a bit more time. If you are late for school as well, even better! You will be so stressed out and tired that you won't even be able to think during the test.
[In Reality – Get some Shuteye. Sleep deprivation is dangerous during an exam. You may comprehend the test question in a way unthinkable to a well-rested brain ultimately leading to the wrong answer. Make sure you also eat a well-balanced breakfast with the nutrients you will need to keep your brain running through the test. If you still feel unsure of yourself, you may choose to do a
quick review of your notes before the test—specifically committing a couple facts or values you may not have remembered otherwise to short-term memory.]
How to Prepare for the Test