Is the CHSPE the Same as the GED?
GED and CHSPE
In California, students can receive their diploma by taking the California High School Proficiency Examination.  If the person passes the CHSPE, he receives a diploma that, by law, is to be considered the same as a regular diploma.  Sound familiar? It's an absolute fact that this is similar in concept to the better-known General Education Diploma (or GED). However, the two are not synonymous. It's important that you know how the two exams are similar–and how they differ.
Another test is the HiSET® exam, which gives you a state-issued high school equivalency.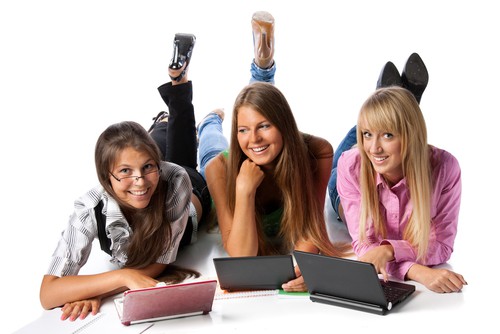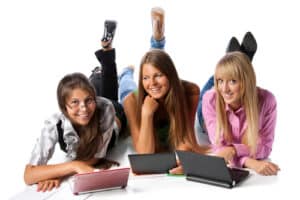 What is the CHSPE? 
It's likely that you know what the GED is, so to understand how it's similar to and different from the GED, let's first explain what the exam is. The CHSPE is a test which assesses a person's proficiency in the three basic academic disciplines: reading, writing, arithmetic.  Those who pass this test are given a Certificate of Proficiency. State law declares that this certificate is to be treated as equal to a regular high school diploma.
How the CHSPE is Similar to the GED
The parallels to the GED are obvious. Both lead to a diploma that is accepted by employers and schools on the same level as a high school diploma. Both test similar academic areas. Both tests are offered at the same types of places–schools and centers which offer adult-education classes.  And both are paths that an adult learner who come to regret dropping out of school may take to correct the error of his youth.
Detailed info on the GED and the American Council on Education.
Content
The GED covers four subjects: language arts, mathematics, social studies, and science.
The CHSPE covers two subjects: English language arts (Reading and Writing) and mathematics.
Scoring
The GED is scored on a scale of 100-200 points per subject, with a passing score of 145 points per subject.
The CHSPE is scored on a scale of 250-450 points per subject, with a passing score of 350 points per subject.
Location
The GED is available in all 50 states of the USA and also in some other countries, the Canadian GED is only available in Canada. The CHSPE is only available in California.
Age Requirements
The GED has no age requirement, but most states require test-takers to be at least 18 years old or have completed their high school education.  In Canada, the age limit to take the GED varies by Province.
The CHSPE can be taken by students who are at least 16 years old or have completed the 10th grade.
How the CHSPE is Different from the GED 
However, there are at least as many differences between the exams as there are similarities. For starters, the CHSPE is known as an early-exit exam. This means that whereas almost everyone who takes the GED does so a year or several years after dropping out of school, a 16 or 17-year old can take the CHSPE while still in school, and if he passes, be exempted from continuing in high school. The parents must approve his dropping out, however.
Also, the GED offers areas pertaining to social studies and science–disciplines not covered in the CHSPE. This has been the source of a bit of controversy, since some critics say that schools should not be giving their blessing on someone dropping out of school without learning some science and government basics. Another problem is that if these students decide to go to college, often they are missing a science or social studies class which the school makes a prerequisite. As a result, they are forced to find some other way of meeting that prerequisite.
There is one area where many people thing the GED and CHSPE are different, but they really are much closer than believed. Specifically, some people think the CHSPE is not recognized outside of California. On the contrary, the great majority of employers and schools in other states will accept this certificate in lieu of a regular high school diploma.
Which One?
So if you're from California, which of the two tests should you take? If the goal is to exit school early, only the CHSPE will fit your needs. However, if you're an adult who wants to complete your education, either will work, although the GED brings with it knowledge of a broader range of subjects.
PDF Download Version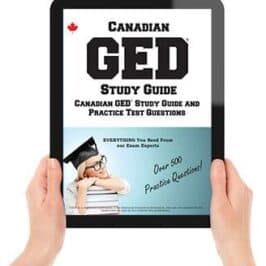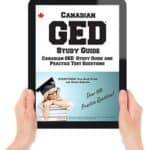 Order PDF Download Version
Study Practice APP
Complete Canadian GED practice APP – Includes tutorials, quizzes, timed tests, tutorials and more!
CHSPE PDF Download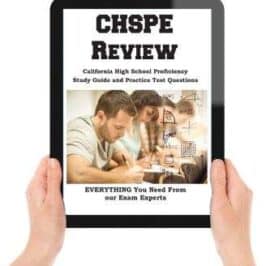 PDF Download Version of Printed Version. Download after purchase. No shipping!  No Waiting!
CHSPE Study Practice APP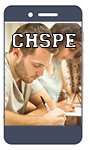 Complete practice APP with quizzes, timed tests, tutorials, self assessments and more!