Grades on Fleek in One Week: A College Student's Study Guide
Posted by

Date

July 12, 2018

Comments

1 comment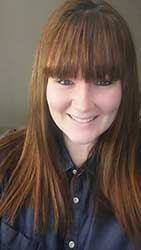 Grades on Fleek in One Week: A College Student's Study Guide
During my first year of college, a professor told me that preparing for a test should consist of at least 12 hours of review. I was shocked by his suggestion because I thought I spent a reasonable amount of time studying and had some A grades to show for it.
However, I began to change my study habits and found the results were noticeable. The time I use to spend preparing for a test had doubled and my average increased by six per cent. Now, I am grateful for his advice and follow a seven-day study method that has greatly improved my test scores.
Day 1: Achieve Notebook Goals
Fingers crossed that your favorite prof has provided you with an outline of what will be covered on the test. If not, resist becoming salty and get ready to work. You can prepare for the week ahead by collecting notes you have written since your course began or the previous test. Use either guideline to decide what notes include significant information or techniques that you need to review. Next, get creative with some hi-lighters or download a free flashcard app to ensure essential information is easily accessible. This will also make the things you need to know appear fresh to your eyes and excite your brain.  More on how to study from your notes
Suggested time: 2 Hours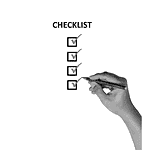 Day 2: The Text is Blessed (With Useful Information)
Don't panic if you've been scrolling through Instagram rather than reading textbook chapters. Although I recommend reading chapters (and taking notes) as they are assigned, scanning the sections you have neglected can be helpful. Skim-read the pages to find sentences that are similar to the ones in your lecture notes and read the surrounding paragraphs to discover supporting information. You are likely to find the answer to a test-question that was not discussed in-depth during your lecture.  More on Taking Notes
Suggested time: 2 Hours
Day 3: Get Woke
Remember the sentences in your textbook that you ignored because you had no idea what they meant? Now is the time to get lit with knowledge by finding definitions and examples that provide clarity. Use the internet, a dictionary or your fellow classmates to help you decode each puzzling word or phrase. Finding solutions independently or with a team is a fantastic way to increase your sense of fierceness and bring out your inner Scantron warrior.
Suggested time: 1 Hour
Day 4: Story Replay
Look through the required pages of your textbook a second time to enhance your expertise. I highly recommend turning off your phone during this two-hour session in order to stay focused. If you get bored, try reading out loud to yourself, a roommate or even a pupper who's cuteness won't distract you (impossible, right?). This may sound silly but being engaged decreases the chances of becoming side-tracked and makes it more likely that you retain useful information. How to Study from Textbooks
Suggested time: 2 Hours
Day 5: Leg Day
Get ready for some ah-ha! moments during the study equivalent to leg day. Even if the material seems repetitive, it is important to push through day five if you want to ace your test. Spend these two hours learning the information you hi-lighted or transferred onto flashcards. This is an important chance to connect the information you found in your textbook to your upgraded lecture notes. Relating information from both sources can help you give detailed answers to challenging questions on your test.
Suggested time: 2 Hours
Day 6: Schedule Delivery
Use the promise of delicious pizza to convince a friend to be your study aid. Your partner doesn't have to have any previous subject knowledge, but they do need to have good taste in pizza toppings. When you meet up, choose one person to act as the professor who will either deliver the mock-test (study aid) or give a lecture on the subject matter (test taker). Acting out either scenario will add enough pressure to put you in test-mode and achieve expert status. More on How to Form a Study Group
Do Study Groups Help or Hinder?
Suggested time: 3 Hours & A Pizza Break
Day 7: No Stress
The day before your test is all about chillin'. You are encouraged to put your books away until after your test and do something that relaxes you. Choose low-key activities like watching Netflix or making the dessert from that video you bookmarked a month ago. Then, end the day with a goodnight's sleep to make sure you can think clearly during your test. Now that your study plan is complete, you should feel like brushing them shoulders off and finessin' through the testin'.  How to Handle Stress
Suggested time: All Day
This study method comes from a long history of reliable study habits and consistent academic achievements. I graduated from the program that wise professor taught me in as the highest ranked graduate at the top of my class. Today, enrolled in college for the second time, I still use this study method to maintain honour roll status and an above-average GPA. If you want to improve your test scores, I suggest giving this seven-day study plan a try. I can confirm that it can be worked into a packed schedule and completed in only one week. In other words, put your grades on fleek in the same amount of time it takes to binge-watch a murder docuseries and even have time to finish season two.
How to Make a Study Plan - The Complete Guide