Hiring a Test Prep Tutor
Posted by

Date

January 15, 2011

Comments

5 comments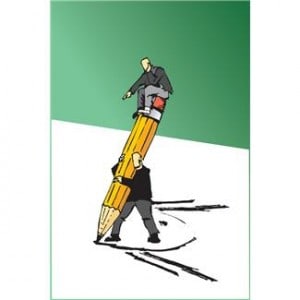 Tutor for Test Prep?
We usually think of hiring a tutor when someone is just generally doing badly in a subject, and needs someone to show him how to improve in that course. However, more and more students, especially college students and high school students, are hiring test-preparation tutors>. This is someone they hire, either on a short-term basis to help prepare for one major test, like a High School Test, or College Entrance Exam, or someone that they hire intermittently, whenever there's a test, to assist them with the study process. Should you hire a test-prep tutor? Here's a good rule of thumb: If you feel like you understand the material but are just bad at taking tests, then a test-prep tutor might be for you. Here's how to find and hire one.
Audio Version of this Post
Make sure that you understand what your needs are and what options are available.
Do you just need help for one major life-changing exam like the AFQT, ASVAB? Or do you freeze up on every test, and want an ongoing relationship? There are tutors who specialize in things such as GED or CHSPE preparation, and other more generalized tutors who can help you with your regular classroom exams.
Decide whether you need someone in the room with you, or if you could handle long-distance tutoring.
 Today, there are literally hundreds of tutoring who assist students on the Internet. For someone who only wants a tutor to help him with exams, this is often an excellent option, because there is not the expectation from the tutor that you will necessarily be hiring him every week for several months. Online tutoring also tends to be more affordable. However, even the most affordable tutor in the world won't help you if you simply can't learn from an online service.
Whether you're hiring an online tutor or not, the best place to find someone to help you might be on the Internet
You can find dozens of services near you by simply doing a Google or Bing search for "tutors" or "test preparation tutors." Or you could often find someone local by looking on sites such as Craigslist.
If you can't find someone online, go to your local library and check the bulletin boards
Tutors often advertise there. If you're in college, then you might find a tutor on the university bulletin boards. If not, then post your own announcement, stating that you're looking for a tutor.
If there are several tutors from which to choose, then don't settle for the first one you talk to
 Instead, ask for some proof that they are capable. This could be in the form of some sort of certification or testimonials from previous students. Testimonials are more helpful, though, if they come with phone numbers and / or e-mail addresses so that you can follow up on the reference yourself.
Stay on Track
When you have your first session with the tutor, make sure he understands that your goal is not to learn a lot of unrelated material, but material that pertains directly to your next test. This will help keep you both on track.