How To: Study for Exams Without Going Insane!
Posted by

Date

November 27, 2019

Comments

0 comment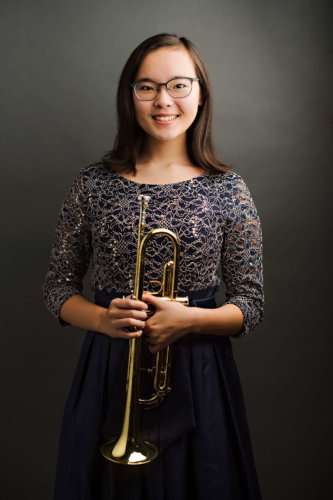 How To: Study for Exams Without Going Insane!
 Last May, I was finishing up my International Baccalaureate (IB) diploma. I had to take five (5) exams during that month. Each exam was multiple hours long. There was a lot of content.
Did I do well? Sure. I got 41/45 on my IB diploma, 11 points above the international average.
Did I do a bunch of things that I probably shouldn't have done?
yes.
Here is a list of things that I did to study that you should NOT do.
#1: Tried my very best in every single subject.
I had five. exams. This was a bad idea. Some of my courses weren't even being factored into my final average for university applications. Which subjects/units do you actually need to do well in? A good idea is to always check the syllabus, and make sure the things you're studying will actually be on the test/exam (totally not speaking from personal experience) and what percentage each unit is worth.
Textbooks often contain a lot of extra information. I like to hand-write my notes (as opposed to typing them), especially on cue cards because that forces me to summarize and only study what matters. In summary (heh), this advice is the classic "study smart, not hard".  More on how to study Textbooks  – How to Study Textbooks – a quick survey
 #2: Read my notes over and over.
It was boring and I retained nothing. Instead, find ways to interact with and apply the things you're studying.
a) Find a really irresponsible friend who didn't study and teach them the material. If you have no friends, teach at your water bottle. Do this preferably without your notes open. The key is to not read your notes at them verbatim. Pretend you're talking to a kindergartener. Find an actual kindergartener. Summarize. Make analogies. Simplify. Use a whiteboard so you can feel professional. This will help you to understand the material instead of just memorizing it.
b) Find past exam questions. Many exams (IB, AP, etc) tend to have a specific style of questions and responses. Use the mark scheme liberally. Bug your upper-year friends about past tests/exams. Time yourself doing them. By stressing yourself out during timed mock exams, you'll be less stressed during the actual thing (no really).
c) Apply your knowledge to the real world. There's a politician on TV that you dislike? Mentally practice making a really brutal counter-thesis and structured argument that you'll probably never use ever. By stalking French Youtube and social media, my French mark went up 10% (along with my general fear of the French people). The more you apply your knowledge, the better you'll do, especially with unfamiliar questions or prompts.
How to Take Notes
How to Study from your Notes
#3: Made a study plan more than a month in advance.
I ended up not following it at all. Why? Because I had made it so far in advance, it didn't take into account assignments and tests our teachers gave us in the month before The Exams. Another issue was that I had actually retained a fair amount of what I had meant to study in some areas, and struggled excessively with the material in other areas.
On Study Plans:
When you make a study plan, a) make sure you actually have time to everything you meant to do (so don't do it too far in advance) and b) keep the plan flexible. If I already knew something, it was very tempting to just use the time I'd allotted to instead procrastinate. If I was having trouble with something, I ended up cutting myself short in order to stay within the time I'd allotted.
What worked for me was making a goal to study x number of units in each of my subjects within a week. Not a day. A week. This gave me the flexibility to spend as much time as I needed (or didn't need) on each unit, while still keeping me somewhat organized.
This might not work for you! Maybe you need more structure! If you're still at a point where your grades don't really matter yet, don't act like me and not take school seriously! (more exclamation marks!!!) This is the time to figure out what will work for you and what won't. You do NOT want to be in a position where your marks do matter, and you can't figure out how you best study. Again, find what works for you. There are lots of resources for ways to study.
 More on how to make a study plan
#4: Procrastinated by going onto online college admissions forums, comparing myself to everyone there, and then (surprise) feeling bad about myself.
Just don't. It's a) unproductive and outright self-destructive. It can demotivate you from doing well (ie "what's the point of trying if everyone else is so much better than me") and lead to you laying in bed and staring at the ceiling for hours pondering the purpose of it all (ahem).
If you procrastinate, procrastinate on things you enjoy. I took up dancing videos on YouTube during this time. It got me out of my chair, made me feel good about myself, and the good mood it created motivated me to study. Your breaks should be pleasant and rewarding (duh!).
If all else fails, take a nap. You're probably sleep-deprived anyway.
 How to deal with procrastination
#5: Drank a bunch of really strong coffee the morning of the exam because I'd only slept for 4 hours the night (morning?) before.
My entire body felt like it was vibrating. Sleep the night before your exam. You not getting enough sleep is going to cancel out your few extra hours of cramming.
 More on Caffeine in the Complete Guide to Studying
Super Foods for Studying
#6: Didn't eat a good breakfast the day of the exam.
Remember when I said my exams were multiple hours long? 99% of the time, food will not be allowed in the exam room. Was I so nervous that I felt like I was going to puke if I ate anything? Yes. Did not eating anything lead to me only thinking about cheeseburgers and nothing but cheeseburgers in the last half hour of my history exam? Yes.
Eat before your exam. Even if you don't feel like it. Eat junk food if you literally can't stomach anything else. And go to the bathroom beforehand. Please.
 See Complete Guide to Test Preparation
#7: Obsessed for hours afterwards on how I could have done better on x question.
Unpleasant. Unproductive. Unhelpful. Just don't. Realize that your exams are not the only thing that matters in life. Spend time with your family and friends. Celebrate the fact that you've finished that exam! Buy that really overpriced bubble tea you've been eyeing!
And then start studying for the next exam.
Good luck!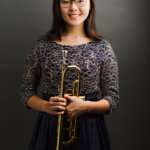 Written by Joy He