Laughing your way Through Finals
Posted by

Date

October 7, 2019

Comments

0 comment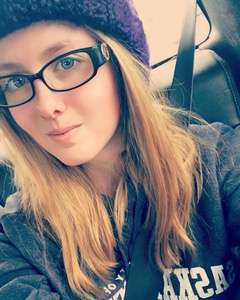 My Study Prep Method: Laughing Your Way Through Finals - 2019-2020 Scholarship Winning Essay 
Everyone says laughter is the best medicine; however, nobody ever says laughter is the best study method. I'm here to tell you that it is. While studying psychology at the University of Saskatchewan, I tried many different study methods. Even though I found many tiny tricks that work, like putting your phone in the other room, or having a timer set to motivate you to focus, the biggest, most effective trick I found was using humor to study. To illustrate why this effective, I present you with two different scenarios:
Scenario One:
You're studying action potentials. You want to remember that for an action potential to occur, the cell depolarizes, and a flood of ions come into the cell. You need to memorize that the cell has a large concentration of potassium ions (K+) in it before an action potential, and a large amount of sodium ions (Na+) are floating around outside of the cell. When an action potential occurs, all the sodium ions rush into the cell, which depolarizes it. You sigh. This is a lot to remember.
Scenario Two
You're studying action potentials. To remember that when a cell is in a resting state, there are more sodium ions outside the cell and the potassium remains in the cell, you think of the cell as a teenager is who is avoiding drama in their school. All around the cell is people who are salty. However, instead of being salty, the cell is just like "K", and moves on with its life. However, with enough stimulus, the cell will become salty, which is when the action potential occurs. You smile. You're going to nail this test.
The difference between these two scenarios shows that you do not need to make things complicated and boring to understand a concept. The more life you bring into your studying makes it more fun and easier to remember. Furthermore, by relating the materials you are studying to other concepts, it acts as a form of elaborative rehearsal (i.e., the gold standard of studying). This helps strengthen synapses and make your brain remember information better than if you were just reading your notes.
To make the most of your notes, you should remember two things. One, nobody else has to understand your notes, so you can make them sound as weird or inappropriate as possible if that is what allows you to remember your concepts better. You do not have to explain yourself to anyone else, so own your craziness. It only has to make sense to you. Two, the more outrageous, the better. You will remember something that is funny and wild a lot better than any dull notes. For me, adding swearing helps a lot. Studying does not need to be boring.
In essence, using humor in your notes can be a very effective study method. No one says you have to cry through finals, so I suggest you should try laughing instead.