Neuro-Psychology and Studying
Posted by

Date

December 17, 2019

Comments

0 comment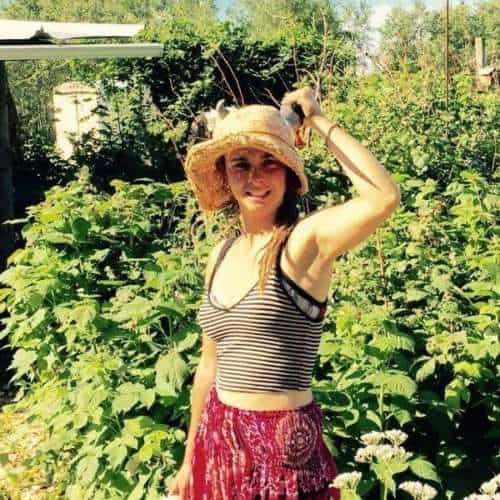 Study Tips from a Neuro-Psychologist
Dear studier,
My name is Kelsey. I am currently enrolled in psychology at the university of Saskatchewan aiming to become a neuro-psychologist and I am here to give you my tidbits on studying.
First off, we must remember that what we think of as the 'mind' or brain, has no separation between itself and the rest of our functioning human body. So with that being said before you even begin to think about studying I sure hope you've eaten well today, have gotten a bit of physical activity in, some fresh air and have spent some time with a few people you love or doing something that brings you joy (body-mind, we have to feed them both!)
Step 2 – About the Nervous System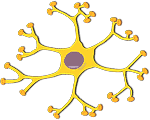 Now that you've done your preparation, step one is complete. For step two, I will try to teach you a little bit about the nervous system and what it has to do with studying.
As a part of our beautifully and intricately functioning nervous system we have what we call the somatic system (that which we have control over) and the autonomic system (that which we do not have control over). The autonomic system is what will look at. We may not have direct control over it, but we can surely influence it, and this is key to step two.
Within the autonomic nervous system, we have our sympathetic system and our parasympathetic system. When one is turned on, the other is turned off, that is just the way it goes. When you've heard the term "freeze, fight, or flight" that is referring to your sympathetic state. It is when you have a stressor coming at you, your body goes into action, you panic, your heart races, your breath increases. This state is for survival, you generally can't make clear and organized decisions and you certainly can not learn or capture new material. And so, we want to make sure we are not in this zone when we begin to study.
On the flip side of that, we have what we call the parasympathetic system, or the "rest and digest". In  this sate we are calm, our digestive system is running smoothly, there are no surges of adrenaline risking to throw us out of our seat and we are able to use all of that extra energy (from the good food and friends in step one) to learn and really capture what is coming at us.
This sounds nice, but how do we achieve this??? Well, if you already have a specific relaxation technique you use then implement it now, if not here are a few ideas. Before you begin to study (or as a break if you're starting to get overwhelmed) turn the YouTube on to a guided meditation, take ten minutes to stretch and empty your mind, listen to some very relaxing music. Anything that brings you into your own state of 'rest and digest' is perfect. Everyone's is different, so try not to get too caught up on what exactly it might look like.   Most importantly remember that freaking out over the upcoming test or looking ahead at all the material you have yet to look through is the easiest way to kick your system back into its panicked, sympathetic system.
Mindfulness and studying
Test Anxiety
Studying anatomy and physiology
Test Anxiety Quiz
Step 3 – Ready to Study
Step three, the actual studying. If you are reading this, then I presume you have already read several buzzfeed articles on different techniques and it is still not working.  I can tell you that the hippocampus (memory spot in the brain) is most likely to hold tight to a new piece of information when it has an emotional or personal connection to it. So, as you go, try to find parallels between what your learning and the things in your life that are important to you. Make up stories, pictures in your head, silly acronyms. Anything that will help relate it to your natural existence so that its not just some random fact in your history textbook.
Step three may take time and practice to get creative and to start finding genuine interest in what you're learning, but when you do it will make step four that much easier. And in my own experience, step four is the money.
Step 4 – Teach it!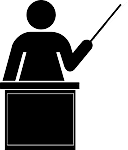 Once you have learned a little bit, what you need to do now is teach it. Tell your friends all the new random facts you have acquired. And when you find ways to teach it, especially if you can make it more interesting to your especially uninterested friends, that is when the information is really going to stick. Being able to share the main concepts, without having to look back into your books, is when your brain will realize it actually knows what it is talking about. And If you can share it with your friends from the top of your head, you will certainly be able to answer that question on the exam. Warning; this step may annoy your friends and family, but I guarantee It will be worth it.
Try a study group – here's how
Studying in an electronically connected world
Step 5 – Be Confident!
Step five is simple, have confidence. Being confident will keep you in that relaxed state and the more confident you feel, the greater answers you will give and you will see that all of the work paid off (even if that means faking it until you make it * pro tip: watch the fake it until you make it TedTalk video). same goes for when you are writing the exam; go through all of the same steps as when you were studying (I will re-state them below) and you will do great!
Step one: eat well, fresh air, friends, family, hobbies
Step two: turn on your 'rest and digest'
Step three: find interest in what you're learning
Step four: teach someone what you have learned
Step five: stay cool as a cucumber
You got this!