Snacking When You Study
Posted by

Date

February 15, 2011

Comments

3 comments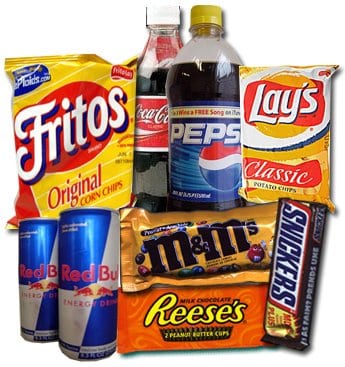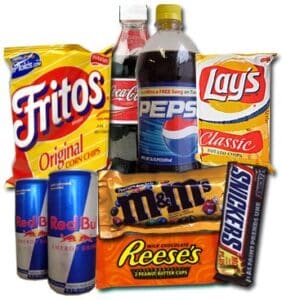 Studying! Snacks?
Ahhh, the late night study session. It's challenging, it's aggravating, with friends it can be fun, it's important. It's so many crazy emotions rolled into one. It's also a time when you often just have to have a snack. Seriously, it's not just fun to snack when you're studying with friends, it's actually a good idea. It's easier to stay alert if you have a little something in you. Conversely, it'll interfere with your ability to concentrate if you're thinking about how hungry you are. However, it's important that you eat and drink the right things during your midnight study sessions.
Audio Version of this Post
Here are some Snacking Study Skills:
Plan Ahead
Prepare healthy snacks in advance, such as cut-up fruits and vegetables, nuts, and seeds so you have healthy options readily available when you need a quick break.
Keep plenty of cold fruit or cut-up, fresh vegetables on hand.
This is actually the ideal snack. They're good for you and they're delicious. When you crave something sweet, go for the fruit. The sugar content will give you a little extra energy.
Among the best fruits to eat while studying are apples. They're easy to eat, not all that messy, and they don't go bad quickly.
Sometimes though, you don't feel like sweets. That's when you go for the fresh veggies like sliced cucumbers, celery, carrots, and so on. Get some dip and they're delicious! You might also consider having some bagged salad on hand. It's fast and appetizing to whip up a quick salad.
Resist the Ramen!
Ramen noodles are especially popular among college students. However, you should never eat them late at night. Ramen noodles are high in sodium. In addition, they are loaded with MSG that might wind up keeping you awake later than you wanted. And that might mean missing your class the next morning. So avoid the Ramen noodles. In fact, ideally, you should stay away from any high-sodium snacks.
Keep away from caffeine.
This might seem counter-intuitive. After all, many times when you're staying up late to study, you feel like you need a cup of coffee to help you stay alert. The problem is that caffeine at this late hour often makes it difficult to fall asleep. Sometimes you might be tossing and turning for hours, thanks to that late night brew. And again, this puts you at risk of missing the very class that you studied for.
Starch it up!
We sometimes think of starchy foods as not a good snack, but they're actually good when you need to stay up late studying. Snacks like Triscuits or breakfast cereals (low-sugar, please) are good choices. They're fairly healthy, they fill you up enough to concentrate on your work, and they won't keep you up later than you want to be up.
Choose nutrient-dense foods. Snacks that are high in nutrients and low in empty calories, such as nuts, seeds, and dried fruit, can help fuel your brain and keep you feeling full.
Avoid processed snacks
Try to avoid processed snacks that are high in sugar and unhealthy fats, such as candy, cookies, and chips. These can give you a quick burst of energy followed by a crash, which are bad for focus and concentration.
Slow Down!
Take time to savor and enjoy – chew slowly. This can help you feel more satisfied and you won't over-eat.
Change it up!
Vary your snacks to keep things interesting and get a variety of nutrients.
Avoid having too many drinks
It's so much the content of the drinks, it's just that if you drink too many, you'll be making many trips to the bathroom. That, in turn, takes away from time that you should be studying.
Make sure you have enough to stay hydrated though.   Drink plenty of water to help keep you alert and focused. Consider adding a slice of lemon or lime to add flavor.
So go ahead
Have that snack when you need to spend a few hours studying with the gang. Just be careful about what you eat and drink.