The Ultimate Study Skills List
Posted by

Date

December 2, 2019

Comments

0 comment
Tired of Dozing off? Here are the Ultimate Study Tips List
Are you tired of dozing off trying to recall information from class? Sick of struggling to remember those key points for that test you have tomorrow? Dreading next science class because you're definitely not ready for that "pop" quiz you heard about from your friend? If this is you (or not, that's fine too) then your in for a treat! Let's face it, studying can be a real drag. Who wants to sit and go over the same notes you just spent the last couple hours of your life listening too. I get it, and so do all the other teenagers out there who are just trying to get some sleep. So, for your enjoyment I've compiled a grand list of the ULTIMATE study tips for those of you who want to spice up your study life!
Class is Critical!
If you never went to class, would you still have to pay for university? You might just end up paying double to take all those classes again. Being in class means that you don't miss the little notes and expressions from the professor that allude to test material. Some teachers make it more obvious than others, but just about every professor gives tips and hints you'd miss otherwise. Plus, learning with other students in class means finding study buddies, asking questions, and possibly even getting interested (what?!).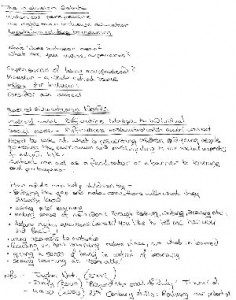 Note to Self – Notes, Notes, Notes!
There's no way that one brain can remember what the professor said in English, Statistics, and Biology in one day. Taking notes on a laptop or tablet means that you can type on average 35-45 words per minute, rather than 14-16, around 3 times the information. As you write live-action notes clarify with others or ask the professor.
Mind Deep in Material
Reviewing material is important to any test-writer. Studies have been done to show the most effective way of reviewing material is within 24 hours of being in class (back to part 1!). If you do type notes on your laptop, the perfect way to review is to rewrite them into a notebook. Notebooks are useful because paper and pen does help you remember better, plus then you can use different colors to help you remember. Teaming up your laptop and notebook is arguably the best way for any university student.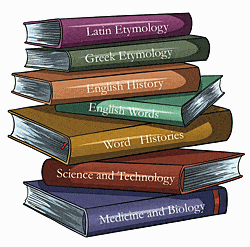 Textbook is Test-book and Best-book
While being in class will get you information from the professor, the textbook is where the material comes from. Re-reading the textbook or doing textbook questions becomes a very useful tool in reviewing. Take a mental note of what the textbook focuses on, and what it doesn't. This way you can make sure your notes are correct and useful.
Colored Pens
When sitting in a dimly lit room watching a powerpoint on something you probably need to know for that test coming up, it can be hard to stay engaged. Especially when your teachers voice seems to just drone on and on. The ultimate hack for staying engaged (and getting the most fantastic study notes you've ever seen) is actually quite simple… Colored pens! Especially the gel ones, those things make your writing flow like water through that leak in the roof of the classroom. Colored pens make everything better! EVERYTHING. Color coding your notes not only helps make the lesson more interesting but has also been proven to improve your memory of the material. Plus, it's fun to write in colors, so you're bound to write down as much as possible!
Study Session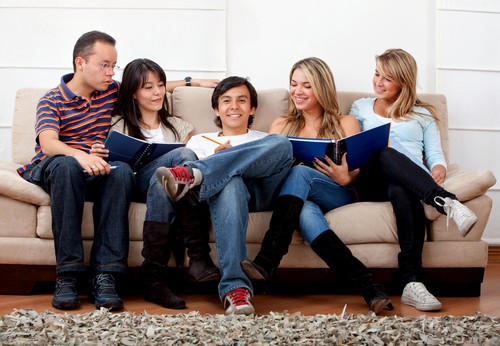 The night before the test is always study time, but so should a few days before that. Starting early relieves last minute stress and allows you to ask those questions that only come up when you actually study the material. Study with a buddy for a bit, it makes it more fun and you can do things you can't do alone, like flash cards. Studying alone is important too. Go until you can't anymore, then do some more.
How long should you study for? 
Study Rap Yo
Struggling to remember those key components of last unit? It happens to the best of us! Don't sweat it. Turn those components into a song, poem or rhyme. Your probably thinking this is ridiculous, but think about it for a moment. You can still remember all the lyrics to that old Taylor Swift song that played on the radio the other day. There's nothing stopping you from taking your favorite tune and incorporating key words or phrases to help you recall information for important exams. Make a rhyme, spend the time, and that test will turn out fine!   More on How to Memorize
Your Personal Ted Talk
One of the most underrated tricks for remembering material is trying to explain that crap to someone else. Even if you THINK you understand something, trying to explain it to a friend or classmate can really put that understanding to the test. Grab your best friend, a fellow confused classmate, a family member or even a mirror, and do your best to explain whatever topic you need to know for that crazy history test. If you can successfully explain it to others, you not only gain confidence in your ability to comprehend said topic but a better understanding of the key components that make it up.
Study Squad
Study groups can be a real hit or miss nowadays. Either your friends are too distracting as they try to show you Tik Tok videos or laugh at memes, or they can keep you on task and improve your production. Let's be honest, there's really no in-between. The key is finding a study buddy you know you work well with and can share the occasional joke or pun. Create a goal or promise with one another to keep each other focused and stick to it. Having a study buddy can sometimes be the push you need to keep those study habits up!  How to form a study group
Background Music
Music is a popular go to for a lot of people while they study but depending on what your listening to, it may be hindering you thought process. While you may love that pounding bass and hype lyrics it's probably diverting your attention from your work. We all have that fire playlist we can rock out too but it's probably not the best choice when studying. If your anything like me and enjoying belting song lyrics or getting your air guitar on, try this tip. Personally, I enjoy instrumental song covers. I find they improve my focus and lull me into my own study dimension. If instrumental isn't your piece of cake, try music with a slower tempo or upbeat if it's almost 2am and you're trying to stay awake. Wordless songs work best because the lyrics won't lead your brain off track.
Chill, Check, Countdown
The intention of the 'day-of' should be to keep it chill, now stress will only hinder you. Check you've got all your supplies and then grab a coffee on your walk to the test in your favourite confidence boosting outfit. Showing up early is important, but sometimes it can get a little crazy with other students stressing and clarifying things with you that you didn't even know you had to study – and often aren't on the test anyway. In the countdown, depending on your preference, you could chill outside on a chair until it's time, or you just could walk in. Now is your time to shine! Go get that extra 6% that you just earned in a simple 6 steps.
In the Test Room – The Complete Guide

Written by: Sydney Dyck
Studying and Test Prep – What Students Say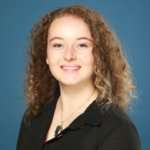 Kylie Graffi
Hartman, Lynda S. "Handwriting/Keyboarding Rates." Handwriting/Keyboarding Rates, 20 Jan. 2005, qiat.org/docs/resourcebank/hwriting_kybding_rate_info.pdf
Sources:
Hartman, Lynda S. "Handwriting/Keyboarding Rates." Handwriting/Keyboarding Rates, 20 Jan. 2005, qiat.org/docs/resourcebank/hwriting_kybding_rate_info.pdf