Test Prep Plan of Attack – Ready for Battle
Posted by

Date

December 6, 2019

Comments

0 comment
Plan of Attack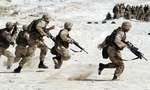 Go ahead. Read all the best study tips from Buzzfeed. Try hacking your way to a great mark without working hard. I'm telling you now, there is no magic formula or we'd all be getting 100%. The solution to acing a test is a mindset that one must apply to studying strategies. One must possess the disciplined mentality of a soldier in battle to achieve victory over that most dreaded of enemies:multiple choice quizzes. Like any noble and virtuous undertaking, test preparation requires a military-calibre plan of attack that can be broken down into defensive and offensive strategies. So let's get down to business, soldier.
Defensive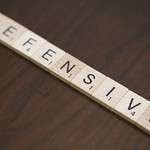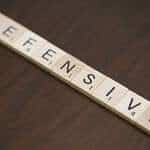 You can't even begin to attack your studies head-on if you don't prevent other enemies from sabotaging you. Health issues, stress, and fatigue may infiltrate your ranks and obliterate your chances of victory. You must take preventive measures and build up proper fortifications!
Get enough sleep, exercise regularly, and take care of yourself. Despite the straightforward nature of this strategy, many university students allow themselves to stray from this formula. They treat this as a "guideline" (think Pirates of the Caribbean movies), and not as an essential element of their battle plan.
Offensive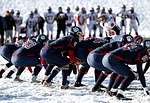 Picture yourself at a round table in an ostentatious marble chamber with the cast of Game of Thrones. This is the level of importance and intensity we are aiming for to establish offensive strategies to overcome our enemy: tests and exams.
Soldiers in the field need clear, concise orders and so does your poor overworked studying brain. Rewrite your field notes, review battle plans, simplify objectives, and don't fall behind.
Listen closely to your commander. Not only are you a soldier, but also a high-level spy on a top-secret mission: discover what kind of leadership you are dealing with and store this information for future strategizing. You can get a good idea of what your commander is looking for in task or drill, what the battlefield will look like, and how much they value daily participation if you pay attention to the subtleties of their briefings. Don't underestimate this valuable information.  What Professor wants to see on your exam
Final Briefing
Every attack is different and thus requires a variety of strategies. In one battle,repetitive drills may be crucial (think cue cards) ( Complete Guide to Flashcards)  whereas in another,
focusing on the strategy of the attack in case something goes wrong may be more effective (think solving math problems – How to Study Math). No matter the subject, no specific preparation strategy will work for every soldier.
Remember, once in the battlefield, it is no use to compare your preparedness to that of another fighter. Sure, maybe they used more sticky notes when studying the terrain maps, or perhaps they used camo colored notebooks to blend into their surroundings: these details don't matter. In the field, you can't let that sort of thing psyche you out. Be disciplined, prepare in advance, take
care of yourself and trust in your abilities. Now get out there soldier and do yourself proud.  Mental Prep for Test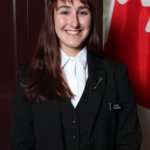 Written by: Hayley Touchburn