Mnemonics Techniques – Examples – Here is how I do it
Posted by

Date

October 18, 2020

Comments

0 comment
Mnemonic Techniques - Make up the Most Bizarre and Personalized Mnemonic Devices
Picture this, it's the night before a big test and you keep forgetting the same things. You are starting to panic now as you imagine staring at a failed test mark. So, you go to google and type the only logical thing you can think of, "best study hacks", and hit search. Of course, the first tip is to start a few weeks earlier and study a bit every day but that's not exactly helpful right now, especially because you have tried and still can't remember what year WWI ended or who invented the lightbulb for the life of you. But don't worry because my favorite study tip is to make up the most bizarre and personalized mnemonic devices which will help you remember anything. I'm sure we have all heard of the basic ones such as BEDMAS to remember the order of operations in math, but those aren't always given to you, besides, acronyms are boring, so let me show you how I create the most outlandish mnemonic devices.
Let's start off with an example, in one of my junior science classes I had to remember who discovered the different parts of the atom. It was hard to remember the names and which parts of the atom they discovered and this is where my trick came into use. The scientist in question is J.J. Thomson. To me, that name sounds like a good name for a politician (my friends and family don't agree but that doesn't matter cause it is my tool!). People need to elect politicians which just so happens to sound like electrons. This helps me easily associate his name with the word electron and makes sense to me (which is the most important thing!)
More!
How to Memorize Anything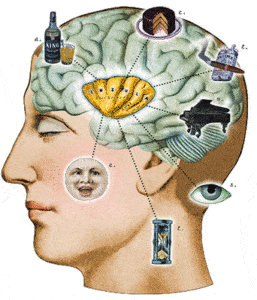 Mnemonics Technique Example - How I do it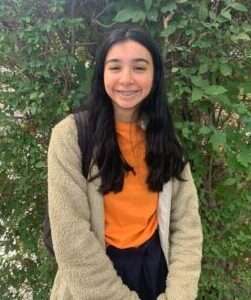 But how do you come up with these? Well, let's do one together and I will take you through my process. If you have taken grade 10 math you will know the terms, domain and
range. They describe the x and y values that are in a function/line. But how am I supposed to remember which describes the x and which describes the y?
Assess the situation. Thankfully, this example is a binary so I only need a way of remembering one and can use the process of elimination to deduce the other.
Pick one. I am going to use range since I can think of more word associations for range than for domain.
State your objective. I have to remember that the range describes the y value.
List your associations, A.K.A. what comes to mind when you think of range. For me this is:a. Distance
b. Free-range
c. Mountain range
Pick one of your associations and find other words to associate it with. Remember to keep in mind your end goal (which is y, in this case). If the first word you pick doesn't work, try the next.a. Free-Range

Cattle/Cows
Cowboys
Chicken
Farms

Now try to make a connection between one of the words and y. The earlier you do this  the easier it will be but some of the outlandish ones really stick in your brain!

a. Cowboys say yeehaw! What letter does that start with? Y!

7. Now string it all together. The range is like a cattle range, which has cowboys on it, who say yeehaw! This starts with the letter y and therefore the range determines the y values.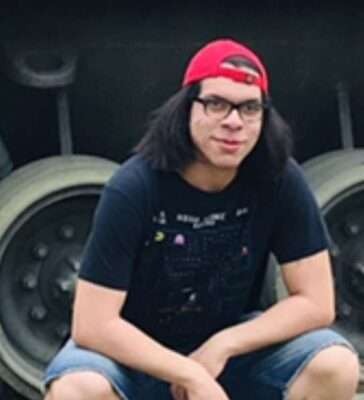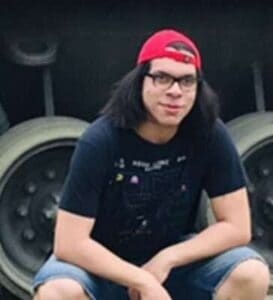 Mnemonic Technique 1 – Association
When I first heard of this, I thought of it as weird and odd but it eventually worked out in the end. Through the power of mental association, you have the ability to attach a word, person, or thing to foreign content as a means of helping you remember the information. As an example, in my chemistry class, the main way that I remembered that Krypton was one of the seven noble gases was by associating it with Superman's home planet which shares the same name.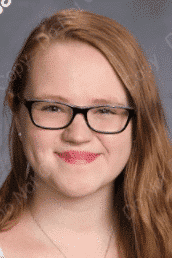 Mnemonic Technique 2 – It only has to make sense to you!
I use very silly word associations to remember everything from biological concepts to vocabulary words. For example, I recently had to memorize Spanish words, including the word "el reclamo," which means demand. I first noticed that it has the word "clam" in it, so I spent the entire time that I was studying saying to myself "the clam demands," and it worked. I also remembered the word "mermado" based on mermaids, and started associating the word "teachers" with "magic" to remember "elmagisterio."
I use this same strategy for more complex things like processes, which most people don't think works. For example, action potentials in neurons and the membranes of muscle cells are triggered by sodium, chemical symbol Na, entering the cell, and the process ends when potassium exits. I had trouble remembering which ion went in, and which went out. So, I wrote "Nain" and "Potout" in my notes. To me, that was a totally normal way to memorize that.
However, a friend of mine looked at my notes and asked if I'd had a stroke when writing it. Even after I explained what it meant, they still couldn't' believe that that gibberish meant anything to me, let alone helped me learn. I had never realized how differently my brain works, but since then, I've noticed it in a lot of things. For example, I do math much differently from other people.
For example, when adding in my head, I add however many it takes to get to the next multiple of 10, then subtract the number I just used.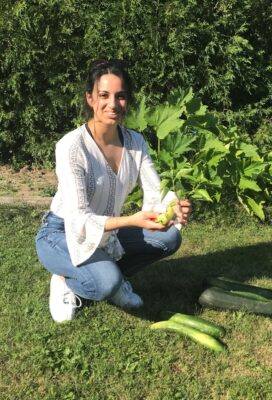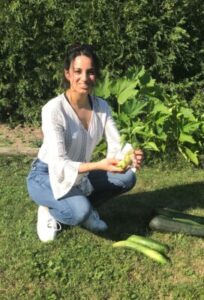 Mnemonic Technique 3 – Study in your own Way
Everyone studies in their own way and has their own strategies to excel, and now, I have one too. Rather than spend all day glued to my desk doing nothing, I study. I feel the need to clarify; no, I do not suddenly enjoy reading pages on pages about the Krebs cycle. However, I do make myself acronyms and mnemonics that make me laugh, and as a teeny tiny side effect, also remember what I need to about a certain topic. For instance, let me explain to you how I memorize the Krebs cycle.
NaC, NaC, Ga, Fa, Na!
Try saying that out loud. Sounds like some sort of alien language, I know, but bear with me. A common question regarding the Krebs cycle, asks what the net energy production is, in a single cycle. Here is how I remember it. The 'Na' stands for NADH, the 'C' stands for CO2, the 'Ga' stands for GTP, the 'Fa' stands for FADH2. There are 3 'Na' in the mnemonic, telling me that 3 molecules of NADH are produced; the 2 'C' tells me that 2 molecules of 'CO2' are produced; the single 'Ga' lets me know that 1 GTP molecule has been produced and the 'Fa' tells me that 1 molecule of FADH2 has been produced.
NaC, NaC, Ga, Fa, Na!!
I do not feel the need to "study" all day for a test, because now when I do study, I also make myself laugh, which only further helps me understand and remember, and also keeps me engaged. Would you look at that; I have made the oh so boring Krebs cycle, significantly more bearable.
Study Skills, Tips and Methods to Try
Taking a Test? Shake things up and try something new! Study tips and methods submitted by students