About the Canada Revenue Agency Employment Tests
The Canada Revenue Agency (CRA) administers tax laws and ensures compliance in Canada. As an employer, the CRA has an assessment process in place to select candidates for employment.
The tests conducted by the CRA vary depending on the position, but are typically standardized tests and competency-based situational questionnaires such as the CRA Situational Judgement test. These tests evaluate a candidate's knowledge, abilities, and suitability for the position.
As with most tests, electronic devices, such as digital cameras, are not permitted in the testing environment and you must provide valid photo identification to enter the test room.
The CRA takes testing seriously to ensure fairness and accuracy. Disciplinary actions can be taken against those who engage in fraudulent practices or attempt to bring unauthorized materials into the testing session.
Purpose of Employment Tests
CRA employment tests are designed to ensure the hiring process is fair, transparent, and based on merit. These tests serve as an objective and standardized method to evaluate candidates for personnel appointments in the Public Service.  Tests are administered in accordance with the Standards for Testing in the Public Service.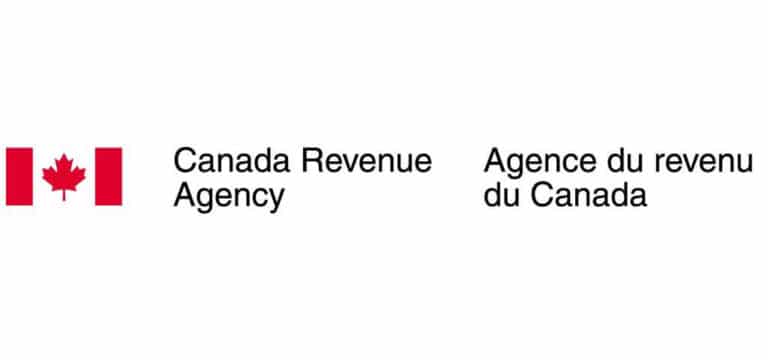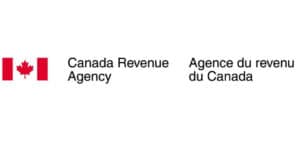 Types of Tests Administered by CRA
CRA administers different  types of tests as part of its employment application process to assess the skills, knowledge, and abilities of candidates to ensure the selection of suitable and qualified individuals for the agency's diverse range of roles.
Types of tests include:
Standardized tests evaluate candidates' proficiency in areas such as auditing level, auditing procedures, basic auditing principles, and formal education.
Competency-based situational judgement tests  situational judgement tests assess competency in handling specific job-related situations.
Competency-based behavioral and competency-based organizational tests  Competency-based behavioral and organizational questionnaires gauge candidates' suitability for a position based on their behavioral patterns and organizational fit.
Online Tests
The CRA administers a number of online tests to assess the competencies and abilities of job applicants.
Online tests offered by the CRA include
Competency-based situational questionnaires, competency-based behavioral questionnaires, and competency-based organizational questionnaires. These tests are used to evaluate a candidate's knowledge, skills, and behaviors in various job-related scenarios.
Competency-Based Situational Questionnaire (Situational Judgement)
The Competency-Based Situational Questionnaire assess five key areas necessary for success within the organization.   Situational judgement questions give a realistic scenario and and four choices to resolve the situation.  You are asked to choose the most effective response, or to rank the choices in order of effectiveness.
Situational Judgement Tests (SJT) generally cover the following areas in the given scenarios:
Communication
Being a Team Player
Building Relationships
Organization and Planning
Focus on Customer
Analytical and Creative Thinking
Example Scenario 
You have assigned your team some work with a tight deadline which unless met means that the company is going to incur huge losses.  You assign Jackie is to lead the team delivering the assignment. Two days before the deadline, Jackie shows up in your office and explains to you that it will not be possible to deliver the project on time because one of the team members failed to play his part. How are you going to handle the situation?
a. Quarrel with Jackie and blame the delay on her entirely as a team leader.
b. Brainstorm with her on what may be done to cover up the undone work.
c. Ensure that both Jackie and the employee get a salary cut.
d. Call a meeting and shame the entire team for failing.
Answer: B
What has happened in the past is hard to reverse and instead of wasting more time, a  good leader would first, work towards meeting the requirements. In this given scenario, the possibility of incurring losses would be blamed on you. The most correct thing to do therefore is to brainstorm with Jackie and the rest of the team on what may be done by each member to meet the deadline.
Choices A, C and D will lead to resentment against the company and yourself and would be bad for moral.  The object is to avoid loss and complete the project.
Situational Judgement Tests The Complete Guide
CRA Skills Tests
The Canada Revenue Agency (CRA) uses Skills Tests to evaluate the specific abilities needed for different jobs.
Communication skills play a crucial role within the CRA, given the agency's frequent interaction with taxpayers and the public. Skills Tests evaluate your ability to communicate ideas clearly, in writing and verbally, and communicate complex information effectively.
Writing Skills Test (WST)
The WST has 5 levels, levels 1, 2, and 3, with levels 4 and 5.
Level 1: Basic knowledge, including correct spelling, capitalization, and punctuation.
Level 2: In addition to Level 1 skills, a moderate range of vocabulary, basic grammar rules, and sentence construction.
Level 3: In addition to Level 2 skills, a wide range of vocabulary, advanced grammar rules, accurate sentence construction, and logical arrangement of sentences.
Office Skills Test (OST-200)
The Office Skills Test (OST-200) assess your ability to perform basic clerical tasks quickly and accurately. It evaluates skills such as filing, arithmetic calculations, checking for accuracy, vocabulary, and following instructions.
Structure The OST-200 has five subtests, each with 15 multiple-choice questions. The subtests include Filing, Arithmetic, Checking, Vocabulary, and Following Directions.
Minimum Score The minimum pass score is 35/75, though managers can set a higher cut-off score depending on the position's skill requirements.
Korn Ferry Leadership Test
The Korn Ferry Leadership Test, also known as the Korn Ferry Assessment of Leadership Potential (KFALP), is a psychometric assessment tool that measures your leadership potential and capabilities.
This is a multiple-choice test.  The questions cover: 
Problem-solving skills
Decision-making abilities
Communication skills
Motivation
Resilience
Emotional intelligence
CRA Accounting Test (Level 1)
This is a standardized test covering basic accounting principles, techniques, and/or practices, including, financial statements, general ledger, journal entries, and aspects of the CICA Handbook.
The test is a multiple-choice test with 32 questions. You have 40 minutes to complete.
The passing score is 16 or higher.
There is a waiting period 180 days to re-take the test. Your latest scores replace previous ones.
Language Proficiency
The Canada Revenue Agency does not require specific language proficiency tests although they follow the guidelines in the Public Service Employment Act.  If you are applying for a position that requires both official languages, you may be required to provide proof. Common language tests used by the Canadian government include:
1. Canadian English Language Proficiency Index Program (CELPIP)
2. International English Language Testing System (IELTS)
3. Test d'évaluation de français pour le Canada (TEF Canada)
4. Test de connaissance du français pour le Canada (TCF Canada)
Please note that specific language requirements may vary depending on the job position and the level of bilingualism required.