Situational Judgement Practice Test – Similar to Government of Canada
Posted by

Date

February 11, 2021

Comments

3 comments
Canadian Situational Judgement Test (Government of Canada) Practice Questions
What is a Situational Judgement Test?
Situational  Judgement tests (SJT) give test candidates realistic, hypothetical scenarios and ask the individual to choose the most appropriate response or to rank the responses according to the most effective.   SJTs can be pencil and paper, computer based, films, or audio.   Situational Judgement tests are multiple choice.
Canadian Public Service Commissions Tests include,  CRA SJT-R, CRA SJT-M, SJT 318, TOJ 375
Situational Judgement Tests (SJT) generally cover the following areas in the given scenarios:
Communication
Being a Team Player
Building Relationships
Organization and Planning
Focus on Customer
Analytical and Creative Thinking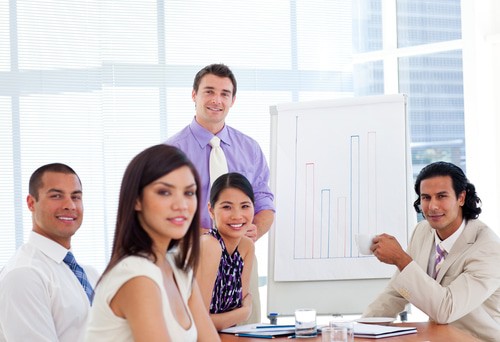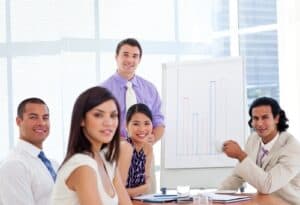 Most Common Situational Judgement Questions
Handling difficult customers or co-workers.
Resolving conflicts and problems in a team or group.
Prioritizing responsibilities in a fast-paced work environment.
Managing time and resources.
Effectively communicating.
Showing leadership skills
Working independently.
Managing change
Handling unexpected events.
Provide constructive feedback to others.
Make a decision or take action in a situation where there is limited information.
Situational Judgement Practice Test Questions
Scenario 1
1. You have assigned your team some work with a tight deadline which unless met means that the company is going to incur huge losses.  You assign Jackie is to lead the team delivering the assignment. Two days before the deadline, Jackie shows up in your office and explains to you that it will not be possible to deliver the project on time because one of the team members failed to play his part. How are you going to handle the situation?
a. Quarrel with Jackie and blame the delay on her entirely as a team leader.
b. Brainstorm with her on what may be done to cover up the undone work.
c. Ensure that both Jackie and the employee get a salary cut.
d. Call a meeting and shame the entire team for failing.
Scenario 2
A customer calls in with a list of complaints about your company. The sales representative directs the client to your office. The customer is angry and dissatisfied with their purchases. How do you communicate to the dissatisfied customer?
a. Explain to the customer why they are wrong and how right your argument is.
b. Listen carefully to the complaint without interrupting, show empathy and understanding and offer the best assistance you can.
c. Blame the customer for not reading the terms and conditions of purchase.
d. Deny a refund and refer the customer to another company.
Scenario 3
A lot of shipments have been directed to your department which is currently short-staffed. The supervisor asks all employees to take turns working  overtime to handle the situation. You feel worn-out having worked late more than once during the week. You and your friends have plans to go out on Friday evening but your supervisor asks you to cover for a sick colleague. How should you respond?
a. Explain to the supervisor that those plans are hard to change because you waited two summers to re-unite with your college friends.
b. Accept the work and turn your friends down.
c. Ignore the order and go out anyway.
d. Communicate with your team members and supervisor and weigh the issues at hand and act accordingly.
Scenario 4
You have been working with a company for more than three years. During this period, you have familiarized yourself with all polices governing the company's operations. On this particular day, your immediate supervisor asks you to undertake a task which definitely goes against company policies. What should you do?
a. Do as the supervisor asks and disregard the company policies.
b. Decline to do what the supervisor asks of you.
c. Explain to the supervisor that the action goes against the policies.
d. Ask the supervisor whether he knows the policies of the company.
Scenario 5
You are working on a task that calls for abilities that you don't have. You need help from your workmates who possess the required skills. How would you go about seeking collaboration with these employees?
a. Make a thorough analysis of all the parameters at play and act decisively.
b. Ask for collaboration from other team members on the appropriate course of action.
c. Act immediately without thinking.
d. Fail to take any action.
Scenario 6
One of the projects assigned to you involves a client, Jane. She keeps calling you to make changes to the original plan. It is your feeling now that Jane is changing most of the projects specifics which could directly impact the budget. How should you deal with this situation?
a. Propose that she makes all changes in an official manner, through letters and email.
b. Take her orders and do as she pleases to ensure customer satisfaction.
c. Refuse to do what she asks outside of the initial contract/agreement/project.
d. Discuss this matter with your superiors and find a way forward.
Scenario 7
A client is very much opposed to your point of view while trying to explain something to him. It is important that they are convinced about the idea you are putting across. How would you go about making the client see things from your perspective?
a. Begin with understanding and seeing things in your client's perspective.
b. Begin with explaining your point of view to the client in clear and simple terms.
c. Decode what your client could be thinking about.
d. Sit the client down and prove to him why he is wrong.
Scenario 8
Conflict in the workplace is common in most organizations. Your co-worker falsely accuses you and you feel resentment towards him. The two of you get into an extended conflict and antagonistic relationship, which could see production effected. How should you handle this situation?
a. Apologize to your coworker.
b. Have a supervisor involved in resolving the conflict.
c. Act normal and pretend that nothing wrong will happen.
d. Ask for an apology from your friend.
Scenario 9
You are on shift and performing your normal duties, when something very urgent comes up. The issue is extremely demanding and none of your colleagues have handled this type of situation before. How should you handle this situation?
a. Make a thorough analysis of all the parameters at play and act decisively.
b. Ask for collaboration from other team members on the appropriate course of action.
c. Act immediately without thinking.
d. Fail to take any action.
Scenario 10
It's one bright Monday morning and you show up to work as usual. Before you get to the main door, you over-hear your coworkers shouting and yelling at each other. It seems like a really big fight is going on. It's obvious that your coworkers disagreed on some very basic principles. How should you go about bringing cohesion in such a team?
a. Refer this matter to your supervisor.
b. Ask what could be wrong and offer advice.
c. Talk to each of the employees separately.
d. Discuss this with the entire team and ask for solutions.
Answer Key
1. B
What has happened in the past is hard to reverse and instead of wasting more time, a  good leader would first, work towards meeting the requirements. In this given scenario, the possibility of incurring losses would be blamed on you. The most correct thing to do therefore is to brainstorm with Jackie and the rest of the team on what may be done by each member to meet the deadline.
Choices A, C and D will lead to resentment against the company and yourself and would be bad for moral.  The object is to avoid loss and complete the project.
2. B
Effective communication is two sided. Before you respond to the client's complain, it is important to understand the complaint. Listen carefully and break down each important factor. Without proper listening, you are bound to mis-understand and irritate the client further. This way you end up losing clients. Be empathetic in your response and make yourself easy to understand.
Most people are naturally inclined to thinking that they are always correct in their thinking. This natural bias causes people to feel bad whenever they are proven wrong by someone. Choice A could seem appropriate, but it is detrimental for the future of the business. Most people blame everything on everyone but themselves. When you blame them, choice C, they are less likely to become loyal customers and your business loses in the long run. Choice D is obviously incorrect and can be eliminated right away.
3. D
Communication is very essential in any business undertaking. It is important to tell your side of the story as well as listen to deliberations by the team members. Consultations lead to better decision making.
Choice A seems appropriate; however, it fails to account for the supervisor's point of view or argument. However valid your argument might be, it is not sufficient to solve the issue. Going to work unwillingly (choice B) on the other hand is bad for you and for the company as well. You won't be able to concentrate and your productivity will be affected. Finding common ground or some type of accommodation is the best thing to do.
4. C
It is possible the supervisor is unaware of a policy. It therefore becomes important to speak with them politely.
Rarely are supervisors wrong. However sometimes unexpected things happen, but that does not allow you to do something you know violates company policy (Choice A). Declining to do the task (Choice B) without explanation is not likely to be taken well by your superior. Generally supervisors know the policies better than you although it is possible (Choice D).  Choice C is the better choice.
5. B
Two heads are better than one. By allowing others to have an input in the final decision, you not only reduce unnecessary resistance but also increase employee commitment.  To be effective, a leader should ensure team members are part of the decision-making process. Being involved gives them a sense of importance and belonging.
It is possible to make a thorough analysis of the factors involved in this and assume that one is able to make a decision that will be accepted by all (Choice A) however getting buy-in from everyone is a better strategy. Choices C and D are Obviously wrong choices and can be eliminated right away.
6. D
Some things are beyond your capacity as an employee, and above your pay-grade as they say. Whether it comes from the client or from other colleagues some issues need to be forwarded to the superiors. By directing Jane to your superiors you will have drawn a line in the chain of command. You will have presented the company with appropriate information for them to make an informed decision.
You cannot accept or refuse to meet the new demands from the client as you don't have the authority (choices B and C). Communicating in an official way is important for documentation purposes. By asking the client to write letters and email, (choice A) evidence for financial accounting is availed. However, it should not stop there.
 7. A
Unless you first understand the viewpoint of your client, it will be very difficult to show them otherwise. By showing the client that you understand his problem, he is much likely to agree with you at some point.
It's not possible to read the mind of the other person, at least in practice. Unless you listen to the client, decoding his thoughts will be a great challenge to you (choice C). Choice B suggests a noble solution to the problem but fails to address the fundamental aspect of listening. Choice D is not an effective strategy – nobody like to be told they are wrong.
8. B
Involving a neutral person (the supervisor) in conflict resolution leads to better understanding amongst the discontented parties. By involving a third party, you can diffuse the situation quickly and amicably. The leader offers proper guidance and issues directions to safeguard the interests of the organization.
It is not a sure thing that issuing an apology would bring to an end of the conflict (choice A) – more than that is required.  Similarly choice C, is not a solution,  as it may be taken as an accusation.
9. B
The phrase, two heads are better than one is a full of psychological truth. Asking for collaboration from others gives you a better chance to analyze the situation and decide wisely. It also makes them feel valued which raises their commitment levels.
This is a good choice but choice B, asking for collaboration is better. Choices C and D, taking action without information, is dangerous to the business. It is similar to driving a car blindfolded. It is hard to make the right call when faced with a new challenge. Making decisions under pressure is a challenge to most leaders. Chances of error are so high that consulting is not an option but a necessity.
 10. A
Work-related conflict should be resolved by higher authority. An independent supervisor can provide the appropriate direction.
Choice D, discussing as a team and asking for solutions could deteriorate with members taking sides.  Involve only the right people while solving such specific problems. Choice C, talking to each separately, may resolve but you are taking a chance you will not be able to resolve.  Bringing it to you superiors is the best choice (choice A). Choice B, offering unsolicited advice would not be appreciated or resolve the situation.
Common Mistakes on a Situational Judgement Test
Not reading the question carefully: Situational judgement questions are often complicated with multiple scenarios. As with any multiple choice question – read the question and all the choices  carefully before selecting your answer.
Not considering the context: The context of the situation often determines the best answer.  In a different context, the correct answer will be different. Take into account all details of the scenario, the people involved, the setting, and the goals of the organization.
Not considering the ethical implications: Many situational judgement questions have ethical considerations. In choosing your answer, consider not only the legal and professional implications, but also the moral and ethical implications of your actions.
Choosing the most drastic option: Some questions may present extreme options as choices, but in a real-life situation, the drastic option is almost never the best.  Extreme actions presented as solutions are designed to distract and are rarely the best course of action.  Usually, but not always they can be eliminated right away.
Not considering the long-term consequences: Some decisions have short-term benefits but long-term consequences. Consider the potential consequences of your actions before making a decision.
Not thinking critically: Consider multiple perspectives and options when answering.  This is a critical skill that situational judgement questions are designed to test.
Try FREE Situational Judgement Practice Test Questions
Over 120 SJT interactive situational judgement test practice questions (Government of Canada) based on realistic scenarios with full answer key and detailed explanations
Similar to the Canadian Government CRA SJT-R, CRA SJT-M, SJT 318, TOJ 375