Most common Canadian firefighters tests
FF EL 100 Series
FF EL 200 Series
FF EL 300 Series
Fire and Police Selection (FPSI)
Comprehensive Exam Battery (CEB)
Practice Skills Test (PST)
Occupational Specific (OS Test)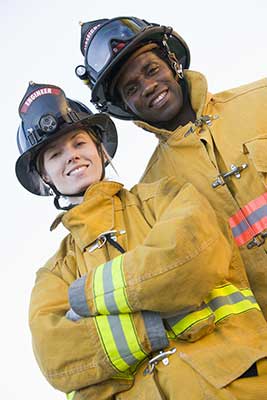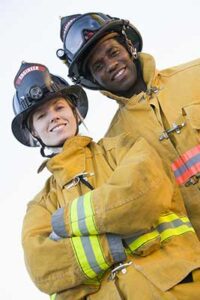 Test Content
All the above test are broadly similar with a few variations.   Most tests have 100 multiple choice questions covering the following areas:
Reading Comprehension
Listening Comprehension
Vocabulary
Writing
Basic Math (Arithmetic, fractions, decimals, simple geometry)
Mechanical Aptitude
Map Reading
Logical and mathematical reasoning ability (drawing inferences, word problems)
Spatial Sense
How much do firefighters make in Canada?
According to the latest figures, the highest hourly average (median) wages are earned in Alberta at $47.27 per hour and the lowest average (median) wages are earned in Montreal – Quebec at $32.00 per hour.
A typical full-time annual salary for this occupation is in the region of $75,000 – $105,000.
Firefighter Online Practice Study Course
Complete Study Practice Course – Study Anywhere – Any Time – Any Device!
Includes, tutorials, self-assessments, quizzes, timed tests, test tips and more!