Corrections Canada Practice Test Questions
Posted by

Date

February 11, 2021

Comments

3 comments
What's on the Test
The CSC Corrections Officer Test has two sections Situational Judgement (SJT 318), and the Written Communication Proficiency Test (WCPT-351)
The WCPT test gives a series of short passages followed by multiple choice questions with suggested corrections.   Questions include:
Grammar
Punctuation
Re-Ordering paragraphs and sentences
Main Idea
Also Reading Comprehension
Situational Judgement Test consists of questions on the4 following topics:
Communication
Being a Team Player
Planning and Organizing
Building Relationships
Commercial Awareness
Customer Focus
Creative Problem Solving and Analytical Thinking
Canada Corrections Course
Complete preparation package to get you ready for these tough tests. Start practicing today for success.
Total Tests: 

111

Total Questions: 

2000+

Includes: 

Detailed explanations and study guides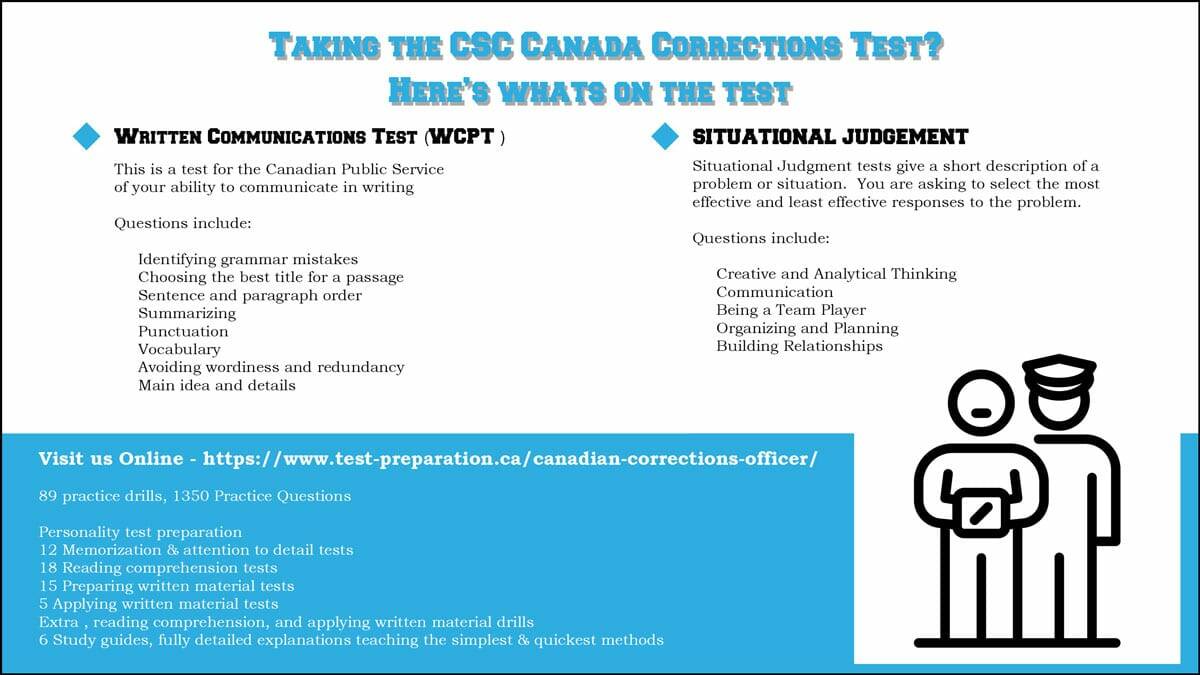 Reading Comprehension
Below is a list of the types of questions that may appear on the WCT.
Find facts and information in a passage
Identify the main idea
Identify secondary ideas
Reading Comprehension Practice
English
Types of questions that may appear on the Test.
English grammar
English usage
Punctuation
Capitalization
Sentence structure – run-on sentences, fragments etc.
Canadian Corrections Test – Interactive Online Version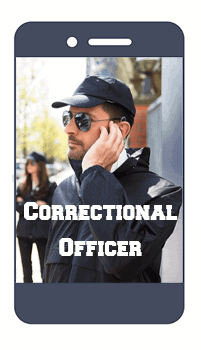 What You'll Get
89 practice drills, 1350 Practice Questions
Personality test preparation
12 Memorization & attention to detail tests
18 Reading comprehension tests
15 Preparing written material tests
5 Applying written material tests
8 Mathematics skills tests
1 Counting test
Extra 15 mathematics skills, reading comprehension, and applying written material drills
6 Study guides, fully detailed explanations teaching the simplest & quickest methods