Apprenticeship Training Canada - Trades Entrance Exam
Trade Entrance Exams
Before you can enter an apprenticeship program you must have a minimum education level and the entrance exam ensures that you will be successful – If you don't have the minimum requirements you will have a lot of difficulty learning the technical requirements for your chosen trade.  So this helps everyone!
There is no "Trade Aptitude Test,"  or "trades entrance test."  Entrance tests are developed and administered by the trade unions and locals. The following trades require a screening trade aptitude test: Ironworkers, Plumbers, Millwrights, Carpenters, Pipefitters, Sheet metal worker, Steamfitters, Welders, Boilermakers, Painters, Machinists, and more.
Generally you will need a passing grade of 70% on the test.
The questions are multiple choice.  Help with answering multiple choice
There are 100 questions which you must answer in 3 hours.
Tests for Specific Trades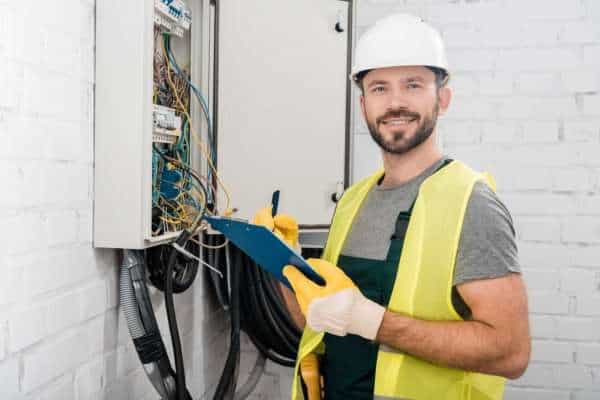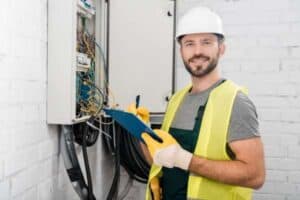 What's on the Trade Entrance Tests?
Test contents varies by Province and by trade – BC, Alberta and Ontario group trades into 'clusters' or groups of trades and occupations with similar skills.
Most trades pre-apprenticeship tests contain the following types of questions:
Reading Comprehension
Basic Math – Includes some basic geometry and algebra
Mechanical Aptitude
Spatial Ability
Basic Science
Basic Elegibility
18 years old (some training programs can start at age 16)
Some trades require previous work experience
High school transcript or equivalent (Canadian GED)
Personal interview
Alberta Trades Entrance Exam
The Alberta Trade Entrance Exam  (TEE) has the following content:
English and Reading Comprehension
Mathematics
Science
Reading Comprehension
Reading Comprehension test usually cover:
Finding specific information in a passage – the information may be stated directly or implied
Meaning of words from the context
Drawing conclusions from the information in the passage
Reading Comprehension Practice
Mechanical Aptitude
Mechanical Aptitude (or mechanical reasoning) may include:
Pulleys and Belts
Gears
Springs
Levers
Balancing Scales
Gravity
Acceleration
Hydraulics
Weights
Magnetism
Energy Types
Friction
Horseshow Magnets
Pressure
Pendulum
Pivot Points
Power Source
Conductors
Open and Closed Circuits
Switches
Series and Parallel Circuits
Electrical load and Path
Number Sense and Operations
Scientific Notation
Estimation
Order of Operation
Exponents
Operations with real numbers and radicals
Absolute Value
Basic Geometry
Scale drawings
Perimeter, circumference, area and volume
Pythagorean theorem
Canada Trades Online Practice
Complete Trades Aptitude Test Online Practice 
Over 450 practice questions plus tutorials, quizzes,
how to take a test and more!