Spatial Ability Practice Questions
Spatial Ability Practice Questions
Spatial Ability questions are on the Canadian Forces Aptitude Test and the Firefighter Test
The only way to study for spatial ability questions is to practice and get used to the format.  Spatial ability questions test your perception, not facts that you have memorized.
1. When the two longest sides touch what will the shape be?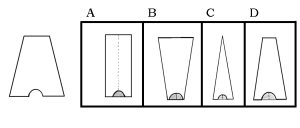 2. When folded, what pattern is possible?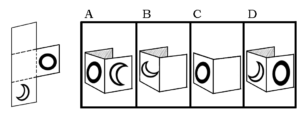 3. When folded into a loop, what will the strip of paper look like?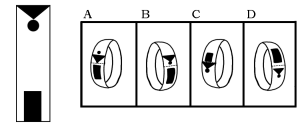 4. Which of the choices is the same pattern at a different angle?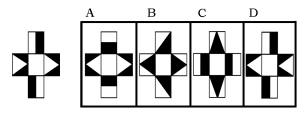 5. When put together, what 3-dimensional shape will you get?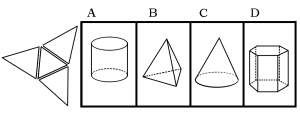 Answer Key
1. D
There is some confusion about this question.  Viewed from the side it will still have a flat top (Choice D).  If the longest side came to a point, then when the 2 sides touch, it would be a cone (Choice C).
2. A
3. C
4. D
5. B
VISUAL ACUITY & SPATIAL RELATIONS PRACTICE