Everything you Need to Know About Firefighter Tests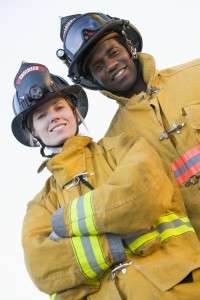 Canadian Firefighter
Canadian Firefighters
It isn't easy to become a firefighter. It requires commitment and dedication, good education and skills, community involvement, excellent physical fitness, and a great desire to assist others. It is a highly competitive career, attracting more than 2000 applications in Canada.
A firefighter is a rescuer broadly trained primarily to distinguish dangerous fires that can threaten the environment, loss of life and property caused by fire. They rescue animals and people from the dangers of fire. Firefighters perform numerous rescue tasks consisting of high-angle and confined space, automobile extraction, wildland, structural firefighting, and aircraft accident rescue.
The complexity of contemporary and industrialized life has created an increase in the skills required in firefighting technology. The skills needed for operation are frequently practiced during training assessments throughout the firefighters' careers. Initial skills in firefighting are taught in local, regional, or state-approved academies.
Firefighters regularly provide some emergency medical services by working with paramedics (EMT). It would be best to think critically and sometimes react swiftly when there is no time to think of firefighting options. The primary roles and responsibilities of firefighters in Canada are:
Conduct the operation and drive all firefighting vehicles.
Perform forceful entry operations, ventilation, rescue missions, extinguishing, and overhaul.
Providing peer and public firefighting education and instructions.
Maintenance of firefighting department equipment such as ropes, ladders, hose pipes, personal protective equipment, breathing apparatus, and all equipment related to fire rescue and vehicles.
As a member of the firefighting team, a firefighter provides damage control services and helicopter rescue.
Inspecting and test fixing fire detection and suppression system.
Firefighter Test Practice
Median Wage
Median wage depends on the province – generally $42 per hour.
Canadian Firefighter Exam
Fireteam National Exam
Fireteam
The Fireteam National exam has the following:
Understanding written material (reading comprehension)
Basic Math
Mechanical
Situational Judgement
CPS Research Inc. FireFighter Entry-Level Test 
CPS Research Inc.
This entry-level assessment is a multiple-choice test featuring approximately 100 questions. The entry-level test is divided into five sections, although there are more than seven areas CPS evaluates potential applicants. Practice materials can ensure you are prepared for the test in the seven areas:
Understand Oral Information- Firefighters must have a perfect understanding of oral information so that when they are at scenes of fire, their verbal commands are perfectly understood, even if they are not unequivocally explained or written.  Listening Comprehension Practice
Understand the written instructions- If a firefighter cannot comprehend the rules and regulations of fighting the fire, they are dangerous to your crew, yourself, and the general public.  Reading Comprehension Practice
Read and Understand written information- There is always a LED sign with a scroll that explains the fire situation during the emergency. Your reading understanding skills must be good. You should be able to learn and study the right information about all equipment used by firefighters.
Understanding diagrams and maps- If a firefighter understands how to read a map, they can get to the fire scene within the shortest time. You must know how to read floor plans to get a source of fire in building structures.  Map Reading Practice
Numerical skills- This is a specific section because it involves calculating the flow of water, and it is mathematically intensive. It is a mathematical ability section.
Mechanical Aptitude- This test revolves around pulleys and levers that you can encounter during a fire rescue job. It is prudent for you to have a simple understanding of the general mechanics to ensure most operational techniques are used during firefighting rescue missions.  Mechanical Aptitude Practice
Mathematical ability- A lot of mathematics is used in firefighting. You must have the ability to understand what hose length can reach the scene, the correct height of the ladder, and the amount of water available in the tank. There are numerous calculations in this section.  Word Problem Practice
CWH Research Inc. Firefighter Written Test 
CWH
The written test has multiple choice in all sections. The written exam test is timed and geared abilities and personality traits and skills critical for every firefighter. No prior experience in firefighting is required to answer exam questions.
Most fire departments in the US have opted to test applicants using the CWH written exam as a pre-employment screening device. The International Association of Firefighters (IAFF) collaborates with the research department of CWH in the quest to increase highly experienced firefighters in the industry worldwide. CWH Research Inc. Firefighter Written Test covers three fundamental basic test areas:
Cognitive skills: It tests four different areas of skills. These skills are presented in an unorganized array of written exam questions without a clear indication of the examined skill. Familiarizing yourself with these skills can help you during the test. The skills tested are writing skills, mechanical aptitude, mathematical skills, and reading comprehension.
Situational Questions: Situational questions extensively cover three fundamental abilities: decision-making, good judgment, and problem-solving ability. You find actual problem questions about real-life scenarios. The basic items comprise situational questions such as:
What do you think about the existing situation?
How would you respond to the situation at hand?
How will you alleviate the problem of you as a situational person?
Judgement and Reasoning Practice
Personal Questionnaire: This section addresses behaviors and personal traits such as motivation, teamwork, compassion, interest in serving the public, interpersonal skills, emotional outlook, and dependability. Nevertheless, most of these skills are highlighted in situational questions. The exam assesses the way you can deal with issues related to firefighting jobs.
CWH Written Test
Prepare for the CWH firefighter written exam.
Practice with us today and gain access to exclusive online practice tests, score reports, and detailed answer explanations.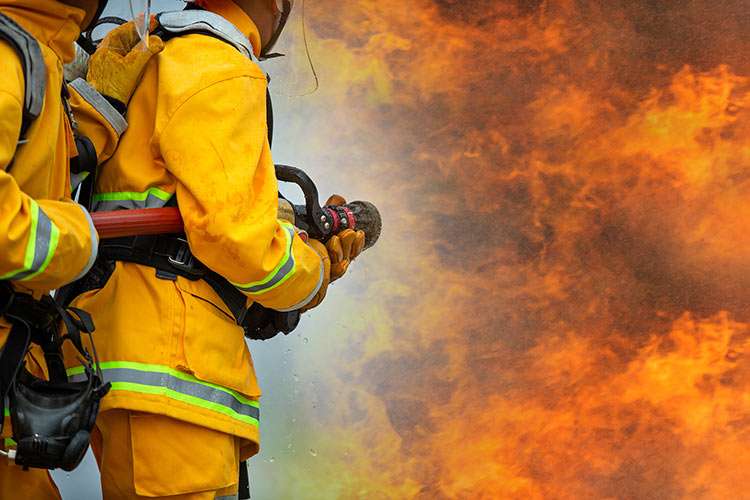 Darany Entry-Level Firefighter Exam
Darany Firefighter
Darany Entry-Level Firefighter Exam contains 100 questions to be completed in two hours. The exam is used to evaluate skills and aptitudes, such as:
The ability to follow oral instructions- These tests prepare the candidates to strictly follow the firefighting scene's rules and regulations.
Comprehending written materials and the ability to understand the reading effectively.
Good memory skills and short-term observation are a fundamental area in the entry-level firefighter test.
The computational aptitude that comprises of step-by-step instructions for answering all the questions correctly.
Biodata and mechanical comprehension ability
EB Jacobs Fire Service Assessment Battery (FSAB)
EB Jacobs Fire Service Assessment Battery (FSAB) 
EB Jacobs Fire Service Assessment Battery (FSAB) is a pre-employment assessment exam used by most firefighting units in the USA. PSI provides the Fire Service Assessment Battery (FSAB) to assist different fire departments in determining if you have the required skills to be a firefighter. A series of various assessments are required:
The Ability Valuation
This is a multiple-choice assessment for examining your skills in six critical areas with 80-85 questions.
Written Conception– This section equips you with the ability to lengthy passages. After reading the passage, you are required to answer questions by remembering the information you have read. You analyze the given passage and make assumptions using specifics and reports from the passage.
Written Communication– This section tests grammar, vocabulary, spelling, and punctuation marks to determine effective communication skills.
Information Order– It equips you with the skills to follow a set of rules and procedures to manage certain scenarios and use them to determine the next steps.
Problem sensitivity– Equips you with the ability to recognize issues or problems. To solve a problem, you need to recognize it first.
Deductive and Inductive Reasoning– Deductive reasoning test measures your ability to gather information from certain premises and draw necessary conclusions. Inductive reasoning tests your ability to solve the existing problem.
 Work Styles Questionnaire
This is a personality test, and it contains approximately 200 short form statement questions. You choose from a scale of strongly agree to disagree strongly. The personality test aims to examine your behavior while on the job. It determines if you are fit for the firefighter position and the department.
Cities which use the FSAB
Washington
Omaha
Rockville
Takoma Park
Buffalo
Saint Croix Falls
Saint Charles
 Life Experience Survey
This section of the FSAB test takes approximately 45 minutes and answer questions relating to your work experience and history. You risk being disqualified if you don't provide information matching qualifications during the background check. Questions you are expected to encounter are:
How days have you taken a day off because you did not feel like working in the past three years?
After high school, how many times have you participated in community-based activities?
IOS Firefighter Selection Tool (FST)
IOS
Firefighter Selection Tool (FST) in an entry-level firefighter exam recently developed by IOS. The FST is one of the Selection Works Public Safety Exams. The four exam measures are combined to produce one result, hence providing a holistic picture of the potential applicants. The FST combines three non-cognitive measures; integrity, personality concepts, and biographical data with a challenging cognitive measure.
The four components combine to produce a score for the applicants that predicts their success in a firefighting job position. The score is the number of correct answers.  There is no penalty for wrong answers so  you can guess the answers. The FST skill section's score is a combination of an individual score on all the competencies examined. IOS firefighter selection tool has two subsections;
Personality Section
This section is further subdivided into two subsections; biodata and behavioral traits. The behavioral traits section tests you on your personality. It tests various behavioral characteristics, such as motivations, attitudes, and interpersonal relations.
Your answers should portray your reactions and attitudes to different aspects of the work environment. You have approximately 30 minutes to answer 120 items created in this section. Biodata section examines your experiences and background relating to firefighting jobs.
Cognitive Section
This section consists of eight skillset competencies in a multi-choice presentation. You have approximately two hours to answer 80 questions. The skillset includes spatial orientation, information ordering, deductive and inductive reasoning, mathematical skills, visualization, written understanding, and written expression.
National Firefighter Selection Inventory (NFSI)
National NFSI
The National Firefighter Selection Inventory (NFSI) is an entry-level test designed for alternative conservative firefighter written entry examinations. The test was developed by Industrial Organizational Solutions Inc. IOS. It is a pre-employment tool that assists in choosing potential candidates for firefighting service.
The NFSI is very different from most firefighter entry-level printed examination. The test examines individual behavioral traits such as attitude, motivation and cognitive abilities using compensatory and comprehensive models. The test displays no evidence of severe effects against individuals' protected classes.
National Firefighter Selection Inventory (NFSI) is a suitable test is a very good indicator of an individual's success in the industry, and complies with the strict guidelines of the state and federal examination regulations. Provided that NFSI scores consist of both behavioral and cognitive components of orientation, applicants on the top score list are taken through validation studies.
The test reduces rates of failures through background checks, interviews, psychological and polygraph test. It reduces other costly employment challenges and enhances success on job performance. Therefore, NFSI successfully predicts job success performance while diminishing disparities.
McCann Entry-Level Firefighter Exam
McCann
Entry-Level Firefighter Exam contains 100 questions to be completed in two hours. The exam is used to evaluate skills and aptitudes, such as:
Ordering relevant information– The test enables you to place elements of comments, procedures, and firefighting statements in order.
Deductive and Inductive Reasoning– Deductive reasoning has to have the ability to apply rules to a certain situation. In contrast, inductive reasoning enables you to connect the link present in people and events.
Questions on situational judgment– It tests your behavior at work and reaction to different police situations that require the best course of action in a firefighting circumstance. Judgment and reasoning practice
Spatial Orientation– The questions test your aptitude of using maps and know your relation to other objects. Spatial Relations questions
Mathematical skills– The test contains questions about decimals, fractions, addition, subtraction, and all mathematical operations related to firefighting.  Basic Math Practice
Reading Understanding- The exam asks to remember information, analyze, and make conclusions based on written materials.  Reading Comprehension Practice
Morris McDaniel S.H.I.E.L.D Firefighter Exam
Morris McDaniel S.H.I.E.L.D
S.H.I.E.L.D was developed to assist the managers in choosing the best entry-level firefighters. It measures abilities and intellectual aptitudes required by a successful firefighter. The test battery for firefighter applicants examines diverse skills, including semantic ordering, sensitivity to problems, inductive reasoning, and spatial orientation. There are four key components to SHIELD firefighting exams:
Candidate Self-Reporting for Fire (CSR-F): It examines the integrity, desirable work ethics, and service orientation of applicants. The test is used to highlight suitable candidates.
Reading Test for Fire (RTF): It examines the applicants' reading skills needed to perform effectively during the training sessions. Reading Comprehension Practice
Structured Oral Presentation (SOP): It measures fundamental dimensions of your performance as a successful firefighter.
Entry-Level Fire Test (ELF): It measures various skills and aptitudes essential for an entry-level firefighter profession.
PSI Firefighter Selection Test (FST)
PSI (FST)
PSI Firefighter Selection Test (FST) measures the fundamental qualities needed by best-performing firefighters. The firefighter's selection test is integrated with work orientation that measures attitude and behaviors at the workplace. FST is created to examine basic skills such as:
Reading Understanding: The aptitude for reading, construing, and relating different types of information firefighters may encounter.  Reading Comprehension Practice
Mechanical Understanding: The skill to comprehend and work with elementary mechanical models. Mechanical Comprehension Practice
Interpretations of reports: The ability to construe and work with available tables, charts, diagrams, maps, and follow instructions.
Standard & Associates National Firefighter Selection Test (NFST)
Standard & Associates (NFST)
Tests provided by Standard & Associates National Firefighter contains true or false and multiple-choice questions. The whole national firefighter test is related to the job; hence assessments involve firefighting tasks and situations. It covers three critical cognitive aptitudes that are important for actual job performance:
Reading Comprehension
The test examines the ability to know ideas, words, and relevant concepts. NFST contains short passages, followed by different questions and choices. The items need to analyze and conclusions made based on information in the passage. You are provided approximately 25 minutes to answer 25 questions. Incorrect answers are not penalized, so it is critical to answering all questions.    Reading Comprehension Practice
How to Answer Reading Comprehension How to Answer Listening Comprehension
Mathematical Skills
NFST presents various mathematical operations such as addition, subtraction, decimals, division, algebra, and different math concepts and functions. All the mathematical materials are considered to be basic. You are given closely to 30 minutes to complete all the mathematical problems.  Basic Math
Listening Ability and Comprehension
A moderately long passage is read aloud by the exam supervisor, and you must make short notes. At the same time, you will get questions associated to the passage being read. The objective is to answer all the questions using your short notes. There are almost 20 questions, and you provided 20 minutes for listening to the passage and understanding it.
The firefighting profession's minimum requirement is a valid certificate for completing secondary school education with Grade 11 in mathematics and one science, preferably Physics, Physical science, and Chemistry. Firefighting candidates must have a valid driver's licence document. Employers may decide if you are suitable for training criteria for a firefighting position if you have a college diploma certificate.
Firefighting is a competitive and popular profession, and successful candidates always have extra education in related fields or experiences as a firefighter. Applicants for this position should be physically fit and pursue a healthy lifestyle. All candidates are required to pass entry-level firefighting tests to be hired.  Listening Comprehension Practice