Test Prep and Studying – What Students Say
Posted by

Date

October 15, 2019

Comments

1 comment
Getting Organized and Keeping it Together
Balance, making a study schedule and study plan
Maintaining Balance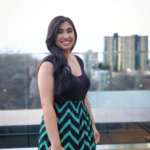 A University Student's Study Guide to Maintaining a Balanced Life
(Or at least a somewhat balanced life)
I'm sure you have heard of the typical study tips, don't procrastinate, ask questions, get enough sleep but how can we do that in a world that is extremely fast paced and schools sucking our souls out.
While there is obvious value, truth and science behind these effective study tips, the reality is a student cannot do this without sacrificing something else.
For example, how can we get more sleep but also get in 50 hours of studying all the while maintaining a social life!?
Using Mnemonics – Here is how I do it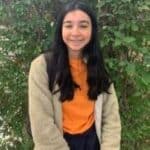 But don't worry because my favorite study tip is to make up the most bizarre and personalized mnemonic devices which will help you remember anything. I'm sure we have all heard of the basic ones such as BEDMAS to remember the order of operations in math, but those aren't always given to you, besides, acronyms are boring, so let me show you how I create the most outlandish mnemonic devices.  Read More >>>
Clustering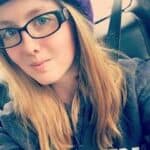 Clustering: The Science-Backed Method of Information Simplification
As an undergraduate student pursuing a career in cognitive neuroscience, I have been faced with overwhelming amounts of complex information throughout my studies. Taking courses mainly in psychology, biology, and statistics, I've had to navigate through piles of notes containing countless words I dare not try to pronounce. Forced with the task of organizing, memorizing, and connecting those words with each other – as well as with larger theories and concepts – it didn't take me long to discover that simply 'winging it' or pulling an all-nighter won't help come test day. Even the basic study skills that worked so well for me in high school are not enough to carry me through even a passing grade in these courses. I've had to come up with a study strategy that is quick and simple – yet effective! – in order to guarantee long-term understanding and an exceptional GPA.
Lather – Rinse – Repeat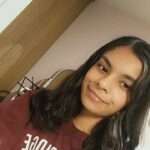 To most people this may sound like the instructions on a shampoo bottle, however, there is much more wisdom to these words. When it comes to studying there is an abundance of  information to filter through. Without a solid plan in place, you can feel hopeless about where to begin. Luckily, with these three simple steps, you can achieve the perfect, squeaky-clean studying system.   Read More
Studying and Lord of the Rings
Just when you thought Monday mornings could not get any worse, your teacher announces a test. Whether you've been keeping up with course material or not, panic ensues. Well, it's time to put that panic away, sit back, and learn a thing or two from one of the best cinematic series of all time, The Lord of the Rings.
Use Your Daily Routine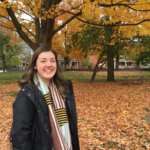 Use Your Daily Routine to Study
One of the main concerns students have: not having enough time in a day to complete  everything they need to. Students do not realize that they have several breaks in their day that 
they can use more effectively. They also do not realize how much time they spend playing "the  waiting game": waiting in line or waiting for something else to be finished before they will 
resume studying. By using these "breaks" more effectively, they can give themselves real  breaks and still have time for social life and sleep. 
Studying in an Electronically Connected World
Studying on your computer?  Make Technology your Friend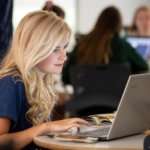 How to Study for a Test Without going Insane!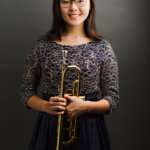 Last May, I was finishing up my International Baccalaureate (IB) diploma. I had to take five (5) exams during that month. Each exam was multiple hours long. There was a lot of content.
Did I do well? Sure. I got 41/45 on my IB diploma, 11 points above the international average.
Did I do a bunch of things that I probably shouldn't have done?
yes.
Here is a list of things that I did to study that you should NOT do. 
Mindfulness and Studying- 6 Steps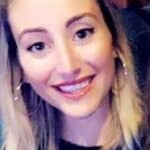 Doing well on exams may not be enough anymore. You need to graduate with marks that wow, dazzle and sparkle. Standardized testing is currently how comparisons are made among schools and between students. As a student you are in control of yourself and how well you can do on an exam.
Mindfulness is having your mind "full" of the present moment. In other words being present in the moment and fully attending to what you are doing by using your senses. Here is a list of mindfulness studying techniques to assist you in feeling confident and prepared for your examinations.  Read More
5-day study plan – ready for blast off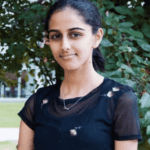 This strategy involved a five-day plan up until the test-date, and on the word of my friend, it is guaranteed to make sure that any student can see rapid progress in their academic preparations.
Neuro Psychology of Studying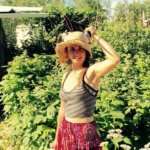 Now that you've done your preparation, step one is complete. For step two, I will try to teach you a little bit about the nervous system and what it has to do with studying.  Read more
How I Swam, Without Having to Cram; A Student's Guide to Taking those Tests

I did need to up my study game though after the advice of an instructor noted that per each hour of class time there should be three hours of review. This sent sirens through my mind of the dusty library image but that is not what my year looked like. I am not a crammer, so following this idea of continuous review was so helpful and I made a class-to-test study guide with four sections that very much made my life easier, and not dusty.  3-step method to up your study game.
Super Foods for Studying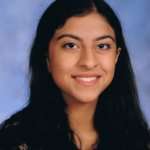 Brocolli or Blueberries?   Find out the best foods for studying! 
The Best Recipe for Good Grades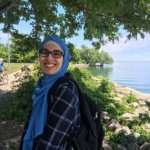 Being able to get good grades is a lot like baking a cake; it requires a plan and skills, and self-discipline (to not eat the batter). What I didn't realize back in Grade 11, was how ill-prepared I was with my study skills. It wasn't until my math midterm mark came out that I realized something had to change. In this 'recipe', I'm going to show you the ingredients I used to improve my grades, and dish out my two secret tricks at the end.   Read More
Test Prep for the Athlete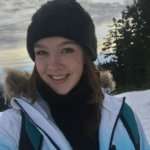 As a student-athlete who plays 4 competitive sports throughout the year, I have learned many valuable strategies to hone my craft in varying settings. Although each of the sports is different, I can still use my template for success as a guideline. Then I discovered that if I simply apply these strategies to studying, I can get A's like I get gold medals. The only difference is that I'm strengthening my brain muscles instead of the ones in the rest of my body. Now, I am not only a student-athlete, but a 'Study-Athlete'. Next I will break down the 6 vital 'Study-Athlete' steps to success.
My Perfect Test Prep Method – with Pictures!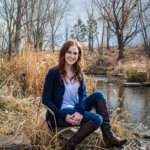 My test preparation method starts with a lot of fun repetition and ends with an 'A'. All of the steps I take have their own rationalization, they do not require a specific amount of time, just ensure that the required material is covered. For the sake of clarification I am going to stay with the same topic; different types of volcanoes!
Learn More >>>
Studying and Keep your Mental Health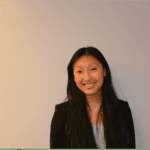 Get headaches? Frazzled?   How to study and keep your mental health
All about Learning Styles
How to Study Anatomy and Physiology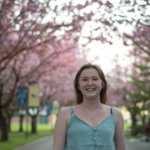 Anatomy and physiology! These are probably some of the most complex materials out there. Let's face it – it can be difficult and sometimes "it just sucks to learn this stuff". However, there are lots of ways to make your biology study life more entertaining and a lot less painful. As a fourth year Kinesiology major, I've had lots of experience studying for anatomy and physiology tests. Here are some of the most unique and fun ways I've found to improve my studying – and they are also ways to keep me motivated and interested in the material.
How to Study Anatomy and Physiology
Grades on Fleek in a Week
Grades on Fleek in One Week: A College Student's Study Guide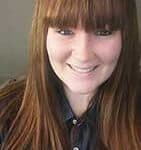 Grades on Fleek in a Week
During my first year of college, a professor told me that preparing for a test should consist of at least 12 hours of review. I was shocked by his suggestion because I thought I spent a reasonable amount of time studying and had some A grades to show for it.
However, I began to change my study habits and found the results were noticeable. The time I use to spend preparing for a test had doubled and my average increased by six per cent. Now, I am grateful for his advice and follow a seven-day study method that has greatly improved my test scores.
Test Prep Plan of Attack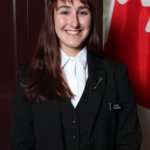 Go ahead. Read all the best study tips from Buzzfeed. Try hacking your way to a great mark without working hard. I'm telling you now, there is no magic formula or we'd all be getting 100%. The solution to acing a test is a mindset that one must apply to studying strategies. One must possess the disciplined mentality of a soldier in battle to achieve victory over that most dreaded of enemies:multiple choice quizzes. Like any noble and virtuous undertaking, test preparation requires a military-calibre plan of attack that can be broken down into defensive and offensive strategies. So let's get down to business, soldier.   Plan on Attack
Laugh your way through Finals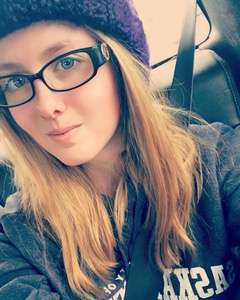 My Study Prep Method: Laughing Your Way Through Finals – 2019-2020 Scholarship Winning Essay 
Everyone says laughter is the best medicine; however, nobody ever says laughter is the best study method. I'm here to tell you that it is. While studying psychology at the University of Saskatchewan, I tried many different study methods. Even though I found many tiny tricks that work, like putting your phone in the other room, or having a timer set to motivate you to focus, the biggest, most effective trick I found was using humor to study. To illustrate why this effective, I present you with two different scenarios:
Take Breaks – With a Twist!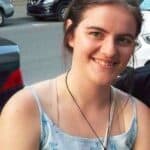 There are countless different study habits and learning styles: some people spend hours in the library reading over notes, others create flashcards on their phone, others drink seven energy drinks and stay up all night. Some study habits are better (and healthier) than others, but in the end there are still a lot of options, and it can be hard to find the method that is right for you.
One common denominator between a lot of study advice, is that taking scheduled breaks can help keep your non-breaktime on track. Planning to take a break every 40 minutes, for 10 minutes, or for 20 minutes every hour, whatever works best for you, can help keep you focused in between. It gives you something to look forward to, and because your breaks are more frequent, you'll be less tempted to "accidentally" let them turn into an hour of procrastination.
But there is a way to take those breaks to the next level, both in terms of their usefulness and their fun (because why shouldn't studying be a bit of fun?).
How to be lazy and Still do Well – A Satire!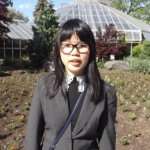 Who needs to use an agenda to organize their time? Who needs it to list all their assignments? It's much easier to forget about all the assignments that pile up over the semester. When the due date comes, you can always shake your fists in frustration for being so disorganized.
Also, it's too hard to pack a tiny agenda into your backpack – it's not worth having an extra book to track your assignments.
Take an Extra 6% with the Same Content: 6 steps for University Student's Tests

If you never went to class, would you still have to pay for university? You might just end up paying double to take all those classes again. Being in class means that you don't miss the little notes and expressions from the professor that allude to test material. Some teachers make it more obvious than others, but just about every professor gives tips and hints you'd miss otherwise. Plus, learning with other students in class means finding study buddies, asking questions, and possibly even getting interested (what?!).     More >>>