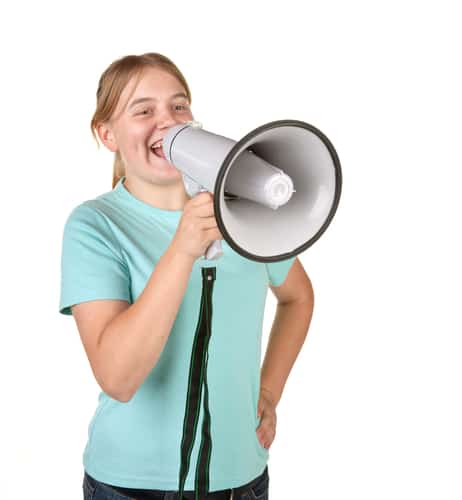 How to Answer Listening Comprehension on a Test
Posted by

Date

September 12, 2018

Comments

1 comment
Listening Comprehension Tips and Tricks
Listening Comprehension tests are a kind of standardized evaluations that have a spoken passage or conversation, followed by multiple-choice questions from the passage.
Listening Comprehension tests are commonly used for 2 purposes:
• Learning a Second Language (EFL / ESL), because is a great way to assess student's language ability. 
• Assess language ability for purposes such as citizenship, such as the CELPIP Canadian Citizenship Test and for College and University such as the CAEL
Listening comprehension tests are important in the development of student's learning process, because they center on a big part of the human life: the capability of effectively communicate thoughts and understand others' ideas.
What's evaluated on a Listening Comprehension Exam?
There are specifics areas that these tests assess:
The student's ability to apply their knowledge of the language, often in everyday settings
The creation of mental representations of meaning;• Student's grasp of the language
Tips to get through a Listening Comprehension Exam
These tests represent challenges very different from other kinds of test.On one hand, you can't read the question over and over and think about it. On the other hand, when you listening to the audio, you have no idea of what you will be asked, so you may feel forced to memorize every single word you're hearing t be ready for any question.These aspects are considered troubles for most students, but they aren't really that problematic, you just have to learn how to use these aspects in your advantage.
Here are some tips to face a Listening Comprehension test and live to tell the tale:
How to Answer Listening Comprehension – Test Tips and Listening Comprehension Exercises
1. Fight anxiety
When it comes to tests, anxiety is your greatest enemy. You need a calm mind to reflect on the questions. This is especially important in listening comprehension exams, where you have only one or two chances to listen to the text, so you must fully concentrate on what you're hearing. Anxiety makes it harder to concentrate in the task you have in hands.To fight anxiety you need to be calm and confident of your own knowledge. Don't concentrate on the difficulties, focus on your strengths and think about your future success.  More on test anxiety
2. Prepare Yourself
This is a must in every kind of test: you have to study and prepare! That's the only way to get a good grade. Set up a good studying routine, that includes a quiet place and the resources you'll need to study comfortably, as well as a study plan.  How to make a study plan
The study routine for a listening comprehension test is a bit different, because you need to center your preparation on you listening abilities, which means that you will have to listen a lot of texts to practice. Listen to English TV, radio, online videos or whatever you can find. After listening to a short passage, think of questions that could be asked and answer them.  How to Prepare for a test – The Complete Guide
3. Know Your Weaknesses
Everybody has areas where they have difficulties, this is normal. The thing is that you shouldn't leave these areas as blank spaces – take note and fight them! For example, if you have difficulties understanding the accent, practice by playing an audio while reading the content, this gives you the opportunity to note the words with difficult pronunciation. The main thing isn't identifying the problems, focus on finding the solution to those problems.
4. Focus On The Meaning
Most people believe that the questions of a listening comprehension test are literary questions about the text. Some types of questions, such as those on the CELPIP, do ask for specific facts from the text. However, most questions are meant to assess whether the you are capable of understanding ideas and draw conclusions about what they heard.
This means that memorizing the text while listening is useless; if the test uses the tale of Sleeping Beauty, for example, no one is going to ask about how many pillows she used, the questions will be related to the context of the story and the ideas that it communicates, like for example, what is the real reason the evil fairy bewitched Aurora. So, forget about using your concentration to memorize every detail, instead concentrate on fully understanding the content of the text and its context.
5. Engage
Actively engage with the material by using active listening techniques. Focus 100% of your attention on the speaker or audio material.  Eliminate distractions. Second, practice listening to a wide range of voices, accents, and speech speeds.
6. Improve your Vocabulary and Grammar
Improve your vocabulary and grammar. This builds a strong foundation for listening comprehension as you will be more familiar with the words and structures used in conversation.  Vocabulary Practice   English Grammar Practice
7. Context Counts
Pay attention to context clues.   The context of the passage will give clues to the meaning of words, phrases and the general meaning.
8.  Summarize
Check that you understand what you have heard.  After the passage is over, summarize what you heard in your own words.  Usually notes are not permitted, so summarize quickly in your head.
9. Familiarize yourself with the the format and types of questions.
10. Practice!
Use listening comprehension exercises and practice regularly. Exercises should include listening to audio recordings, watching movies or TV shows, and listening to podcasts or radio broadcasts.
There isn't any special trick that will magically improve your listening comprehension!  Practice Practice Practice will do it!
Listening Comprehension Exercises – Solving a Problem
Listening Comprehension Exercises
Listening Comprehension – Conversations