Deputy Sheriff
In the US, sheriffs deputies or simply, deputy sheriffs are officers who enforce federal, state, and local laws within counties. These officers serve citizens by preventing crimes and intervening when called upon, including arresting and supervising those arrested. Mostly, they work closely with agencies for law enforcement, juvenile officers, social services, and court personnel in protecting the public from crimes. Deputy officers can move into management roles, such as chief deputy sheriff.
Outlook – Law Enforcement is in Demand
According to the BLS, deputy sheriff jobs are expected to increase 7% through to 2026, which is approximately 53,400 new positions. Police work of all types is physically demanding and has age and education requirements in most states, there have been shortages in recent years.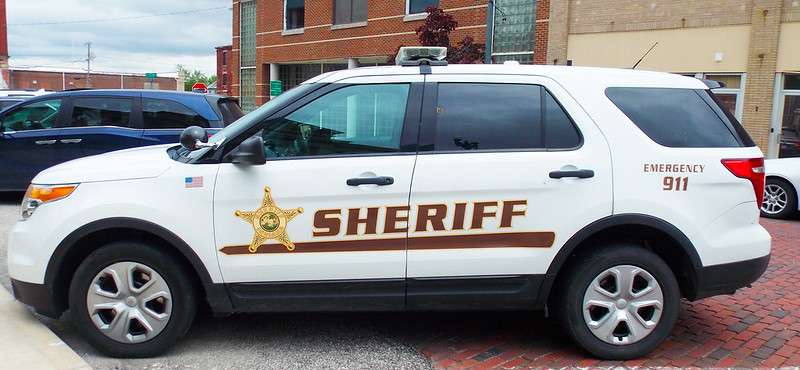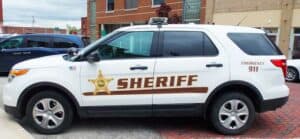 Practice!
Test Prep
What Is the Difference Between a Deputy Sheriff and a Police Officer?
Deputy sheriff and police officers have different jurisdictions. A deputy sheriff is responsible for an entire county, which often includes a number of small towns and even several larger cities.
A police officer is  responsible for preventing crime within the city limits.  This includes patrolling the city, issue tickets, and testifying in court.
Deputy sheriff's job varies by state.   This could include working in a county jails, investigating crimes or accidents, security in courts  and issuing warrants.
Eligibility
Most of the counties require the following for a candidate to qualify to become a Deputy sheriff:
Be a United States citizen
At the time of hire, the candidate must be 21 years old or above
Have a high school diploma
Excellent mental and physical health. For men, 20% maximum body fat while 26% for women
Have a 20/100 or better vision in each eye, or correctable to 20/20
Have a valid driver's license with an excellent driving record
Have good moral behavior and character
Have a clean criminal record
Never engaged in an activity supporting felony or domestic violence
Military training or experience is an added advantage
A college degree, though not a requirement, makes one more desirable to agencies.
Hiring Process
Want to become a deputy Sheriff? The following are the steps followed by agencies in the hiring process:
Testing in math, writing, and reading
Thorough background check
Clean driving record
Physical exam and a stress test
Psychological assessment
Interview with a designee or Sheriff
Written Test
Test contents vary by state.  Typical subject areas are:
Vocabulary
Reading comprehension
Writing
Spelling
Grammar
Deductive reasoning
Inductive reasoning
Data interpretation
Deputy Sheriff Practice Exam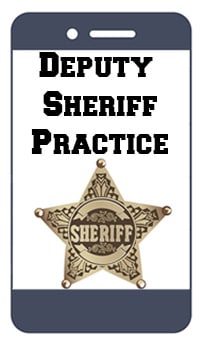 Get ready for your  Deputy Sheriff Written Test!  
Over 250 Practice Questions
Quizzes, Tutorials and Self-Assessments
Timed Test – Just like the real thing!