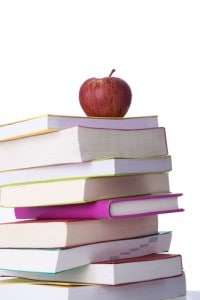 Reading Comprehension Questions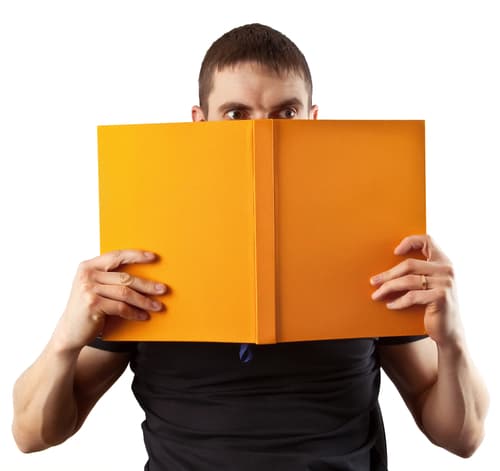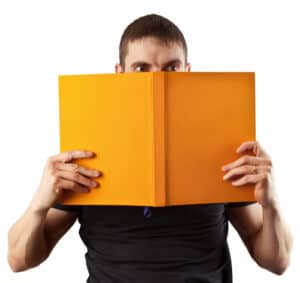 Reading Comprehension Practice Questions
Directions: Read the following paragraphs and answer the questions that accompany them. Circle the correct answer, which you believe most accurately satisfies the requirements of each question. The answer key is located at the end of this test.
Passage 1 – Was Dr. Seuss A Real Doctor?
A favorite author for over 100 years, Theodor Seuss Geisel was born on March 2, 1902. Today, we celebrate the birthday of the famous "Dr. Seuss" by hosting Read Across America events throughout the month of March. School children around the country celebrate the "Doctor's" birthday by making hats, giving presentations and holding read aloud circles featuring some of Dr. Seuss' most famous books.
But who was Dr. Seuss? Did he go to medical school? Where was his office? You may be surprised to know that Theodor Seuss Geisel was not a medical doctor at all. He took on the nickname Dr. Seuss when he became a noted children's book author. He earned the nickname because people said his books were "as good as medicine". All these years later, his nickname has lasted and he is known as Dr. Seuss all across the world.
Think back to when you were a young child. Did you ever want to try "green eggs and ham."? Did you try to "Hop on Pop"? Do you remember learning about the environment from a creature called The Lorax? Of course, you must recall one of Seuss' most famous characters; that green Grinch who stole Christmas. These stories were all written by Dr. Seuss and featured his signature rhyming words and letters. They also featured made up words in order to enhance his rhyme scheme and even though many of his characters were made up, they sure seem real to us today.
And what of his "signature" book, The Cat in the Hat? You must remember that cat and Thing One and Thing Two from your childhood. Did you know that in the early 1950's there was a growing concern in America that children were not becoming avid readers? This was, book publishers thought, because children found books dull and uninteresting. An intelligent publisher sent Dr. Seuss a book of words that he thought all children should learn as young readers. Dr. Seuss wrote his famous story The Cat in the Hat, using those words.  We can see, over the decades, just how much influence his writing has had on very young children. That is why we celebrate this doctor's birthday each March.
Passage 1 – Questions
1. What does the word "avid" mean in the last paragraph?
a. Good
b. Interested
c. Slow
d. Fast
2. What can we infer from the statement " His books were like medicine"?
a. His books made people feel better
b. His books were in doctor's office waiting rooms
c. His books took away fevers
d. His books left a funny taste in readers' mouths.
3. Why is the publisher in the last paragraph referred to as "intelligent?"
a. The publisher knew how to read.
b. The publisher knew kids did not like to read.
c. The publisher knew Dr. Seuss would be able to create a book that sold well.
d. The publisher knew that Dr. Seuss would be able to write a book that would get young children interested in reading.
4. The theme of this passage is
a. Dr. Seuss was not a doctor.
b. Dr. Seuss influenced the lives of generations of young children.
c. Dr. Seuss wrote rhyming books.
d. Dr. Suess' birthday is a good day to read a book.
Answer Key
1. B
When someone is avid about something that means they are highly interested in the subject. The context clues are dull and boring, because they define the opposite of avid.
2. A
The author is using a simile to compare the books to medicine. Medicine is what you take when you want to feel better. They are suggesting that if you want to feel good, they should read Dr. Seuss' books.
Choice B is incorrect because there is no mention of a doctor's office. Choice C is incorrect because it is using the literal meaning of medicine and the author is using medicine in a figurative way. Choice D is incorrect because it makes no sense.
3. D
The publisher is described as intelligent because he knew to get in touch with a famous author to develop a book that children would be interested in reading.
Choice A is incorrect because we can assume that all book publishers must know how to read. Choice B is incorrect because it says in the article that more than one publisher was concerned whether children liked to read. Choice D is incorrect because there is no mention in the article about how well The Cat in the Hat sold when it was first published.
4. B
The passage describes in detail how Dr. Seuss had a great effect on the lives of children through his writing. It names several of his books, tells how he helped children become avid readers and explains his style of writing. Choice A is incorrect because that is just one single fact about the passage. Choice C is incorrect because that is just one single fact about the passage. Choice D is incorrect because that is just one single fact about the passage. Again, choice B is correct because it encompasses ALL the facts in the passage, not just one single fact.
Quick Tips for Answering Reading Comprehension
Read the passage carefully and thoroughly, paying attention to details and main ideas.
Make sure you really understand the question.  Identify key words, ideas and phrases.
Use the information in the passage to infer and make logical connections.
Eliminate any answer choices that are clearly incorrect.  Elimination is your best strategy for answering multiple choice
If you are unsure, look for clues in the passage and in previous questions and make an educated guess.
Common Reading Comprehension Mistakes
Skimming or not reading the passage carefully enough.
Not fully understanding the question being asked.
Assuming you know the answer before reading the passage.
Focusing on small details and missing the main idea.
Not using the context of the passage to infer meaning.
Jumping to conclusions without considering all the information provided.
Not eliminating clearly incorrect answer choices.