Just when you thought Monday mornings could not get any worse, your teacher announces a test. Whether you've been keeping up with course material or not, panic ensues. Well, it's time to put that panic away, sit back, and learn a thing or two from one of the best cinematic series of all time, The Lord of the Rings.
Get Started
As Samwise Gamgee, the most solid friend you will ever meet, once said, "It's the job that's never started as takes longest to finish." The beginning of any studying journey is always the hardest part, yet psychologically speaking, people find it easier to continue and finish tasks that have already been started.
I don't care if you've been an A student the entire semester — no one can memorize and/or truly understand the entire curriculum for the exam without studying. Despite this, some people still wait until the last possible moment, and others simply don't study. While some are lucky enough to get decent marks without the effort, the truth is that no one is lucky all the time. So instead of taking the risk and hoping that there will be easy questions, it's much better to study instead.  Tips for memorizing
As for how you start, that is up to you. I personally enjoy making a studying schedule on my calendar — setting daily goals for notes, chapters, etc. You can also start by reviewing a study sheet (if you are provided with one) or simply collecting all your notes and organizing them! As soon as you get into the "mood", studying will only get easier!  How to study from your notes
How to get Organized  Make a Study Plan and Study Schedule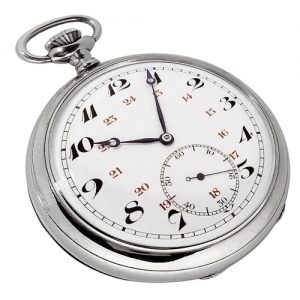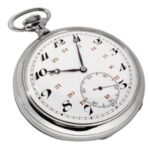 Time Management
Following up on my last point, you also need something to keep you on track. Even if you've successfully started studying, it's very easy to fall behind schedule due to distractions from other areas of your life. Here's a quote from Gandalf, another one of my favourite characters: "All we have to decide is what to do with the time that is given to us". And while he was telling Frodo not to be depressed about his quest to Mordor, we can still apply this philosophy to studying (because exams and fiery volcanoes are pretty much the same things, right?).
So, make a schedule. I use a monthly calendar and plan my schedule week by week and simultaneously use a to-do list for daily tasks. This helps me maintain a long-term vision of what I'm ultimately trying to accomplish while breaking the job down into smaller items.
Other time management methods include setting timers for study sessions and breaks, blocking off certain time periods for certain courses.  Use your daily routine to study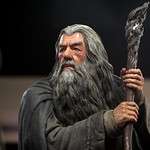 Learn From Your Mistakes
With another stroke of wisdom, Gandalf imparts, "The burned hand teaches best. After that, advice about fire goes to the heart." I know it can be really hard to pull out a test with a
failing grade (if you haven't thrown it out yet) and look at it again, but one of the best ways to study is to examine the history of the course's graded assessments.  See also  what to do if you fail a test
After all, Aragorn managed to confront his ugly past and overcome the hamartia of his ancestor, Isildur, who had one job and messed it up for all of Middle Earth. Due to his greed, Isildur failed to cast the ring into the fires of Mount Doom, allowing the dark lord, Sauron, to rise up again. Thousands of years later, Aragorn managed to do what Isildur could not, despite being plagued by the fear of failure the entire journey.
Likewise, you can review previous tests and assignments as well as exams from past years (if your school has an Exam Bank). Many aspects of the questions — content, format, style,
length, difficulty — are often reused over the years and will also tell you which areas to focus on when studying. By using your past mistakes, you can also tackle your weaknesses
and improve them, bringing up your overall performance.  See also practice questions
That Still Only Counts as One!
To be quite frank, Gimli and Legolas have one of the strongest and most comedic friendships. Despite the history of animosity between dwarves and elves, Legolas went from calling Gimli "a goblin-mutant" to "a friend", which — in my opinion — is a significant upgrade. Throughout their adventures, they turned their perilous battles into a competition to see who could kill the most enemies.
In a similar fashion, it is often a good idea to make studying a game or competition. By using flashcards, jeopardy, Kahoot, bingo, and otherwise incorporating textbook knowledge into fun, everyday activities, you'll be one step closer to acing that test!  How to use Flashcards
You Shall Pass
Here's the bottom line: Gandalf is not your teacher and you are not the Balrog. So, don't listen to him on this one. You need to believe that you can pass. But this tip isn't just about passing — it's about the whole studying mindset. It's really easy to blow it right before the test just because you're nervous, so keep this philosophy in heart: hope for the best, prepare for the worst, and expect nothing.
When Boromir was under the influence of the Ring, he said some really creepy stuff like "It is a strange fate that we should suffer so much fear and doubt over so small a thing… such a little thing." In reality, the way some of us treat tests is basically the way Gollum treats the Ring (when you get an A+ and you're like "my precious!"). We're willing to lose sleep, eat poorly, and spend countless days and nights stressing over tests, when the truth is that it's just a test, not the One Ring from the Tolkien universe!
The last quote I'll throw in here is from Gandalf, our resident deep, Tumblr-worthy quote machine, who says, "He that breaks a thing to find out what it is, has left the path of wisdom." It's important to remember that we should never break ourselves in pursuit of a good mark on a test. Take care of your body, your mental health, and your relationships within your social spheres.
At the end of the day, even a midterm or final exam cannot and will not determine your fate. Your education, career, and future happiness do not rely on this one thing. There's more to life than a school test and studying is only one facet of your success, so find your balance and remember these tips (and watch Lord of the Rings when you get a chance!).