Pros and Cons of Studying with a Computer
Posted by

Date

February 8, 2011

Comments

3 comments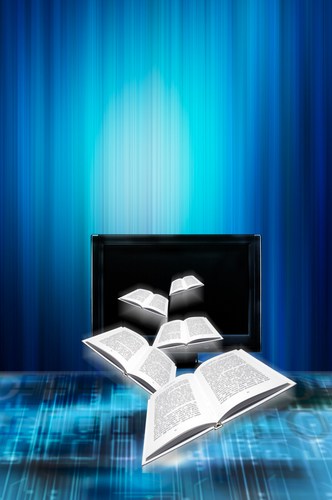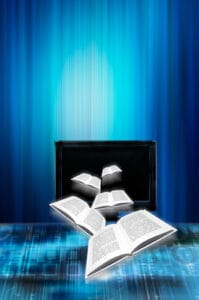 Help or Hinder?
The question of whether a computer can help students in high school or college was settled long ago. It's nearly impossible to find a student who doesn't use a PC to help him type papers or look up things in encyclopedias. But what about major study sessions? The traditional form of studying has consisted mostly of pulling out your textbook and class notes and sitting at your desk or on your bed and trying to memorize as much as possible.
Audio Version of this Post
Studying on a Computer – Quick Tips
Create a dedicated study space Set up a comfortable and organized workspace, free from distractions such as television or noisy roommates.
Watch distractions Turn off notifications for social media, email, and other distractions, or use apps or programs that block distracting websites.
Use it to your advantage Use software, online resources, (like practice questions) and apps that are specifically designed to aid in learning and study, such as flashcard apps, online quizzes, and mind mapping tools.
Track your progress  Same as above – use it to your advantage. Use tools such as calendars, to-do lists, and productivity apps to track your progress and stay on track.
Study Advice for any type of Studying
Take breaks
Get enough sleep
Stay hydrated
How Computers Boost Your Study Time
Honestly, there are more ways that computers can assist you with study than ways that they detract from it. For starters:
Computers help you stay organized
In the old days, college students kept papers in their desk, in folders, in shoeboxes, and anything else they could find. Pencils and pens were lying everywhere, and five, six or a dozen books were laying all over the place. The modern student, thanks to computers, can be far more organized. Creating a separate file for each of your classes is as simple as creating a desktop icon. All of your research can be copied and pasted into that folder. Most printers now also scan, so you can even scan your class notes into the computer and place them into the appropriate folder. Want to be even more organized? Consider going to www.zoho.com, where you can create a notebook for each of your classes, and also have an online word processor to help with your assignments. All of that, plus there's an online "to do list," to help you be even more organized.
Taking Notes
Some students start taking their notes directly on their computers rather than on a regular paper notebook. This makes keeping notes much faster, especially if you type fast enough. Plus it keeps your notes together with all of your Internet research on the subject.
Suggestion: If you want to use a computer to take notes, consider getting a netbook. They're far more portable and easier to carry with you from class to class. Or if you can afford it, you might buy a tablet PC (either an iPad or other). These allow you to type on a virtual keyboard, thus eliminating almost all typing noise.  Lots more information on taking notes
Study Programs
Increasingly, there are advanced programs that enhance your study experience. For instance, there are programs specifically designed to create flow charts, and others that create easy-to-follow outlines. Some programs help you make diagrams and charts. Best of all: Many of these programs can be downloaded for free.
How Computers Detract from Study Time
There are a few precautions you should consider when using a computer for your study sessions. For instance:
How Fast can you Type?
Typing your notes in class could prove disastrous if you're a slow typist. You'll find yourself panicking, trying to keep up, and probably missing out on a lot. Not to mention that if you have a noisy keyboard, you risk irritating your fellow students and the instructor. Suggestion: Only type in class if you type fast and if you know your keyboard is fairly quiet.
Watch Distraction
One of the biggest drawbacks is that there are a multitude of distractions on the computer. When studying at the PC, you're risking being interrupted by countless instant messages, Facebook notifications, e-mails, etc.  More on how to concentrate
Bottom Line
There are a few precautions you should consider when using a computer for your study sessions. For instance:
 Computers make great study aids, if you're disciplined enough to ignore the distractions and if you're skilled enough to operate it as required.
Make Technology your friend:
As the daughter of two teachers I've heard all the lectures about studying and let me tell you, I have done plenty of it! I'm finishing high school this year and my strategies of retaining information has given me confidence taking tests and feeling prepared. There are so many distractions with technology today so rather than allow it to be a hindrance I have practiced ways to use it toward my advantage.
First, collaborate and communicate with others. That is key to imbedding the information into your brain for recall. More on how to memorize.  Form group chats on social media with classmates and ask questions and make comments. Forming a study group.  This is powerful as you can read back over it and you look at the information while making connections. Substantiating information when your group chat members make comments allow you to understand the concepts on a more personal level. This increases the likelihood of remembering the information for recall on a test. To become test wise truly is a skill that anyone can learn; it becomes a matter of what works for various individuals. However, turning what could be a distraction into a method to aid you is a creative way to learn study material.
"Retweet" to a real human: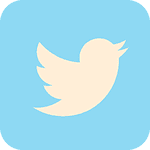 Second, if you think of the success of Twitter and the notion of people retweeting ideas to followers, I've come away with another strategy that has helped me achieve success with my studying. I take the material that I have come to understand through chatting and group discussions and repeat to a real human. To explain new concepts to someone who is neutral or has no background with what you're explaining can be advantageous as well. You therefore, become the teacher and the impact on overall cognition of facts is priceless! If you retweet or rather, 'repeat' to another person, you reach a deeper level of understanding within yourself.
Face the book: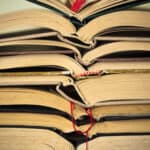 Finally, ditch your notifications on Facebook for a short time and face your book in solitude. Read over the information, make notes and comments on the margin or in a notebook. This final solidifying of facts and connections that you've made written out allow you to seal the deal, for the test. Tricks for memory like acronyms would be useful at this point as you make the notes for yourself. Similar to skimming over your notifications or newsfeed of your friend list, skimming over your notebook of thoughts and comments allows you to take in the information in the same way as Facebook.
Technology is part of our lives and we can't deny that it is an integral part of how we function every day. To expect us to study or learn new information while casting that integral part aside is rather ludicrous. I have come to utilize my social media and devices for my benefit toward studying and achieving good grades. Parking your cell phone aside has its place on occasion, but in many cases, it can indeed, be your greatest support if used the correct way. So get snapping, and achieve today!  More on Studying with your computer
Tip – Avoiding the tik tok rabbit hole: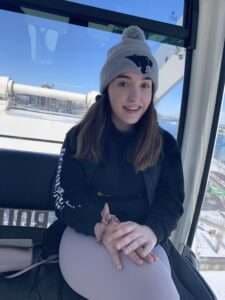 As a member of Gen Z, I admit, I am 100% addicted to tik tok. So far down the rabbit hole, at this point that I doubt anyone could save me. So getting off tik tok and forcing myself to study proves to be a slightly difficult task. What do I personally do, you may ask? I power off my phone and literally chuck it underneath my bed so that I physically can't go on it. But do what you need to do. If you need to lock your phone in a safe, do it. I'm not here to judge. I promise it'll help. Because trust me, what feels like five minutes on tik tok is actually an hour. And if you continue down that path, you'll end up accomplishing absolutely nothing. So just do it. Your friends and tik tok can wait.