How to Concentrate When You've Got a Big Test Ahead of You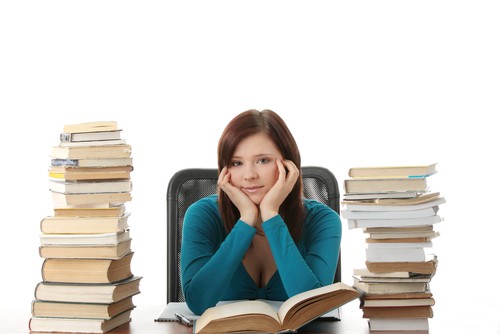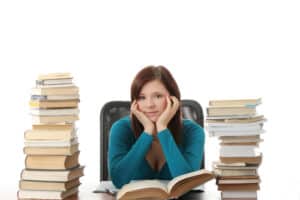 How to Concentrate
Concentration is one of the most important skills anyone needs throughout their life. As students, it has understandable importance concerning the amount of information that must be consumed and recalled. However, even beyond the student days, it's necessary to have the skills involved in concentration to healthily and adequately perform any skills or responsibility. With its importance, it also seems to be most elusive. Regardless of how far-fetched it seems to acquire, concentration is a skill that is manageable by everyone.
Or maybe don't concentrate at all!   How to be lazy and still do well – a Satire for College Students
The Issues
There are varying contributors to the struggles we have with concentrating. One of the largest is the amount of stress and anxiety that everyone tends to carry around with them. This can come in several forms including, being anxious with the task at hand or by its looming deadline and evaluation. Or perhaps we have procrastinated thus raising the mental stakes of getting everything done in an overly compressed period of time. If the tasks itself is boring or perceived as being overly difficult, we may find ourselves mental cluttered and frustrated. It can also be from other stressors in the rest of our lives that bring distraction and worry, clouding our ability to think. Whatever the reason, the solutions are standard for everyone. With appropriate practice it will become easier to manage and become integrated as an everyday skill.  Stress Management for Students
If you are preparing an entrance test such as a Nursing Entrance Test, or Armed Services Entrance Exams like the AFQT, or a certification like Nursing Certification, you are going to be stressed because so much depends on your grade on this one shot.  More on Test Anxiety.
Free your Mind
The primary key to obtaining the appropriate levels of concentration is the ability to settle our minds in general. As mentioned, the various forms of stress that we encounter throughout life or have associated with the current task create heightened barriers to clarity and our ability to perform. It's an overarching truth that the best way to prepare for moments of intense concentration is to take care ourselves during the other moments of our lives. We must find opportunities to relieve our stress and tension. Whether it's through exercise, reading, mediation or any other favored fashion, it must become a central priority in our lives. Living with ongoing tensions have a degrading effect on every aspect of our lives; physically and mentally. Taking these breaks are no-more key than immediately prior to study or work sessions. Similar to muscle performance, our minds must have a period of rest in order to perform at their best and reach their peak achievements. It's vital to take mental rests between tasks and especially prior to important periods. It's equally important to take such breaks during these times to grant mental endurance and health.
Watch your Surroundings
Other areas to consider, which assist with mental clarity, are the environments used to work. It should be free of clutter and as much distraction as possible. Clutter lends itself to be an unconscious distraction as the visual "noise" is still processed by our brains taking up needed resources. It also creates barriers to effectiveness, if we have to constantly step around articles on the floor or have limited surface space due to artifact in our way. The noise level should also be as controlled as possible. It is true that some perform better with some background music; however, this should be kept low and only be used if silence is a greater distraction than music. If your typical study space tends to be open to frequent disruptions or is noisy then it's important to find another location to work. These moments are critical and should be created and protected with a level of zeal.
Scheduling
Scheduling is also important to healthy concentration. This should be done at two different levels. In the first place, the entire day should be scheduled adequately including the time needed to study or work. With the day's obligations laid out, this frees the mind to not have to constantly worry about when something is going to get done, or find itself in confusion about what task should be completed next. In fact, in terms of scheduling out the day, it is highly recommended to incorporate a to-do list that has been appropriately prioritized. Setting a daily schedule also helps remove some anxiety by setting this specific time to study. Nothing else is due to get done at this time and we are free to concentrate without worry or guilt over other needs of the day.
Scheduling should also be done for the time needed to concentrate. When we sit down to begin work, there should be a few moments of laying out exactly what we desire to get accomplished and what steps must be taken to achieve those goals. These too should be prioritized to focus on the more difficult tasks first. This allows us to avoid wasting mental resources on materials that don't need them as much as others. Our break periods, mentioned earlier, should also be well scheduled during these times. During these breaks, make sure to get up and move around. This will give a fuller mental recess and also encourage blood flow thus increasing mental ability. Make this plan and be determined to stick to it. Giving ourselves too much freedom for variation will invite distraction and the temptation to think on other things.  Tips for preparing a study schedule and How to Get Organized.
These and other tactics, including a pneumonic system can be found HERE.
Try Over Distracting Yourself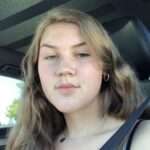 Just eliminate all distractions! Well, unfortunately it's not that easy for me. I will fiddle with my pen, doodle in the textbook, get lost in thought looking out the window, or make up a song while tapping on my desk. Thus, I have made myself the ultimate study strategy: over distract myself, the perpetually distracted.
Yes, you did indeed read that right. When I have only one thing in front of me that I don't want to do, my response is usually to find something else that can occupy my time. Whether it be my phone, my hair, or the loose rings on my fingers, I will, and I mean I WILL, find something else to do. Now, let's be clear here. I know I am not alone in this issue. I also know that most people suck it up and get the work done eventually, even though it is a struggle and a major grind to force yourself to pay attention to the task at hand. And yes, I could do the same. I could sit there and waste a bunch of my time like I did for many years. At least, up until I discovered this strategy that works way better than anyone could have ever guessed.
More on how to handle distractions
 So this is where it may get a bit weird for people reading this with normal, functionable, and concentrated brains. In order to stop myself from getting distracted, I have to give myself distractions that will not hinder me, and yet will give me something to take my mind off how horrible I think studying is. The following is a true story about me studying for my physics exam last year. I set up my laptop in front of me and pulled up Disney plus. Once there, I opened up the movie 'The Emperor's New Groove" and watched it on repeat every time I studied. I know the movie so well that I did not actually need to pay attention to know what was going on, yet when the physics got to be too much for my brain to handle, rather than going on my phone or getting up for a boredom snack, I could snap back into my familiar movie bubble. The movie in the background was enough for me to be moderately entertained, while also not requiring my full attention. It helped me concentrate more on the task I had on hand and distracted me from thinking about and of my other distractions.
Take a Break!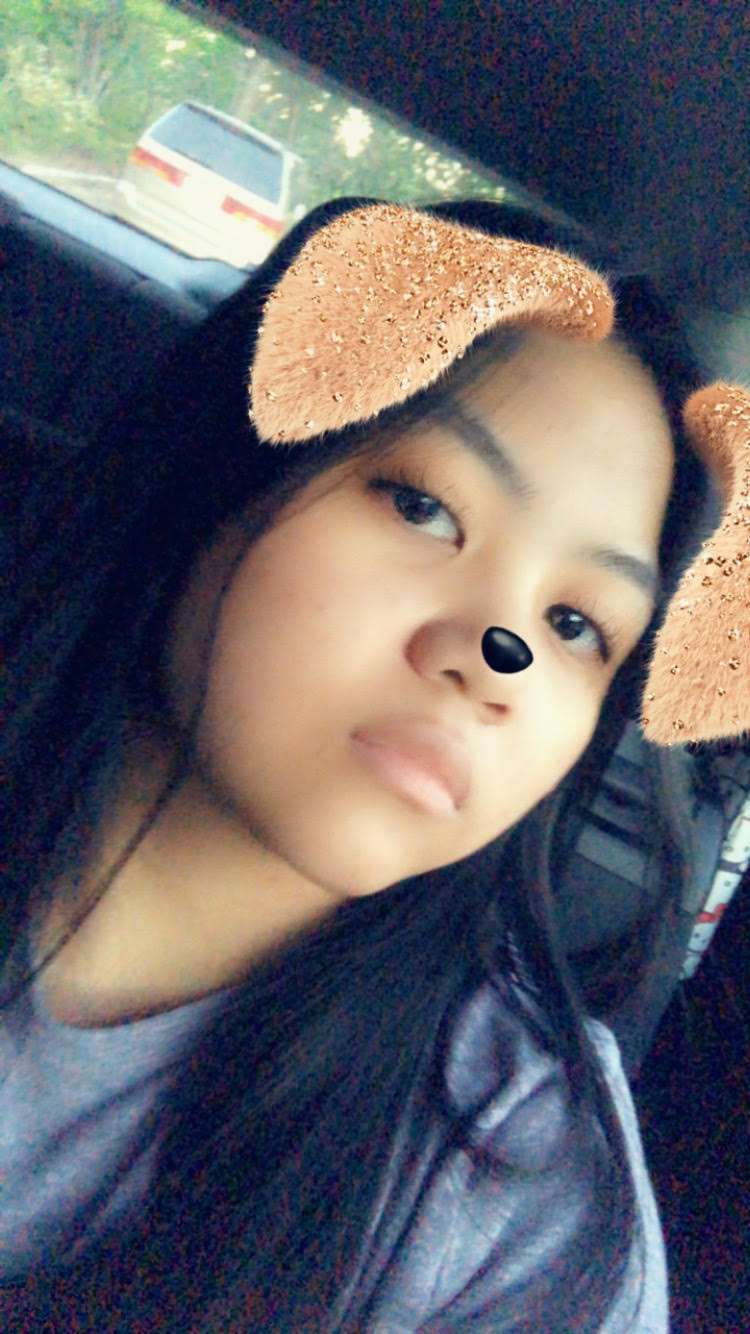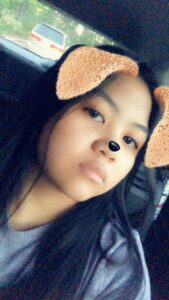 While supportive studying is important, disciplining yourself is difficult yet as equally important. Knowing when to start studying and drawing the line is important in order for your brain to process information. It's hard to study without motivation and drive, but that's the job for your environment. According to Professor Emeritus, Marty Lobdell, long continuous periods of studying is not efficient, as our brains are worn out by, on average, 25-30 minutes after initially starting. Some individuals can go longer, but if that is not you, do not force it. All you can attain from enduring long, excruciating, hours of reading information without understanding anything will waste your time! Therefore, reward yourself or go to sleep; rewarding yourself can temporarily restore performance. Sleeping for the recommended amount of time and getting a good amount of REM sleep is vital. Without REM, your mood, memory process and motivation flunks, making you lose all that studying you just did! Therefore, study methods, such as cramming, are incredibly inefficient.
The Easy way isn't Always so Easy
A growing trend among college students is the use of prescription stimulants, typical prescribed to individuals with ADHD, such as Adderall and Vyvanse. In fact, some statistics place the percentage of students, who have used them, as high as 70% with regular users being between 25-30%. The reason these so-called "Study Drugs" are so popular is because they tend to work by increasing clarity, concentration and energy, but it does so chemically. However, this shortcut ability comes at a price that is often ignored.   The risks associated with this drug abuse are many. To start, it is simply an illegal process. To buy or use drugs that have not been prescribed or in a fashion other than prescribed is a crime that come with jail time and still fines. More info on prescription drug abuse and addiction.
Beyond the legal ramification there are many health concerns. These include anxiety and nervousness, heightened blood pressure, changes in blood sugar, shakiness, disorientation, jitters and more. However, the issues just continue from there. With their abuse, there are also increased risks for heart attack, stroke and even instances of sudden death. In the midst of these, it should also be understood that they possess an inherent risk of producing physical addiction.  And if one is already hooked to "study drugs," physical addiction can be strong and tough to overcome.
In the long run, there is greater productivity to be gained by learning how to properly concentrate and working steadily and diligently over time to accomplish our needed tasks. In fact, by simply chemically boosting one's ability to focus during study time doesn't provide a guarantee for a clear ability to recall the information during performance time. However, legitimate study offers itself to strong recall ability. It may appear to be a simple and effective alternate to be able to concentrate, however in reality, nothing compensates like appropriate, steady work.
Conclusion
Concentration seems illusive to many, however, it can be effectively developed with the right steps, mindset and environment. Like any other skill or habit, it must be worked at and repeated with consistency. With time and usage, it will become easier and more natural; providing us with valuable abilities towards a life of success.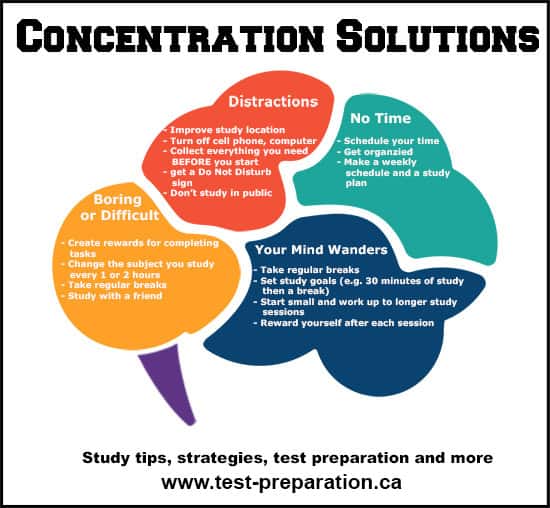 Concentration Issues and Solutions
Distractions/Interruptions
Solution
– improve study location
– get a sign
– turn off cell phone
– collect all the material you will need (i.e. textbooks, notebook) BEFORE you begin.
Solution
– Create rewards for successfully completing a task, such as calling a friend, a food treat, a walk, etc.
– "If I study for 1 hour then I get a reward"
– Changing the subject you study every one to two hours for variety
– take regular breaks
Solution
– Schedule your time
– Make a Weekly Schedule that includes studying
Solution
– take regular breaks
– before you begin set a goal (i.e. 30 minutes of study and then a break)
Things that Interfere with Concentration:
Clutter, noise, interruptions, phone, chat, people, etc.
Common concentration issues:
Your mind wanders from one thing to another
Your worries distract you
Outside distractions take you away before you know it
The material is boring, difficult, and/or not interesting
Concentration Tips
Turn off cell phone, TV, radio etc.
Background music is ok as long as it doesn't distract.
Put up a sign
Set goals and reward yourself.
Take frequent short breaks.
Set a timer for 15, 20, 30, 45 minutes and work until the timer goes off then do something you like doing.
Resources and Other Links: