What to Do When You Fail a Test
Failing!
Once, when I was a college instructor, a student came to me and asked me what he should do when he fails a test.  In other words, is there anything he can do to use that experience to propel him to better performance in the future?  I thought about the question, and several not-so-helpful responses came to mind.
Audio Version of this Post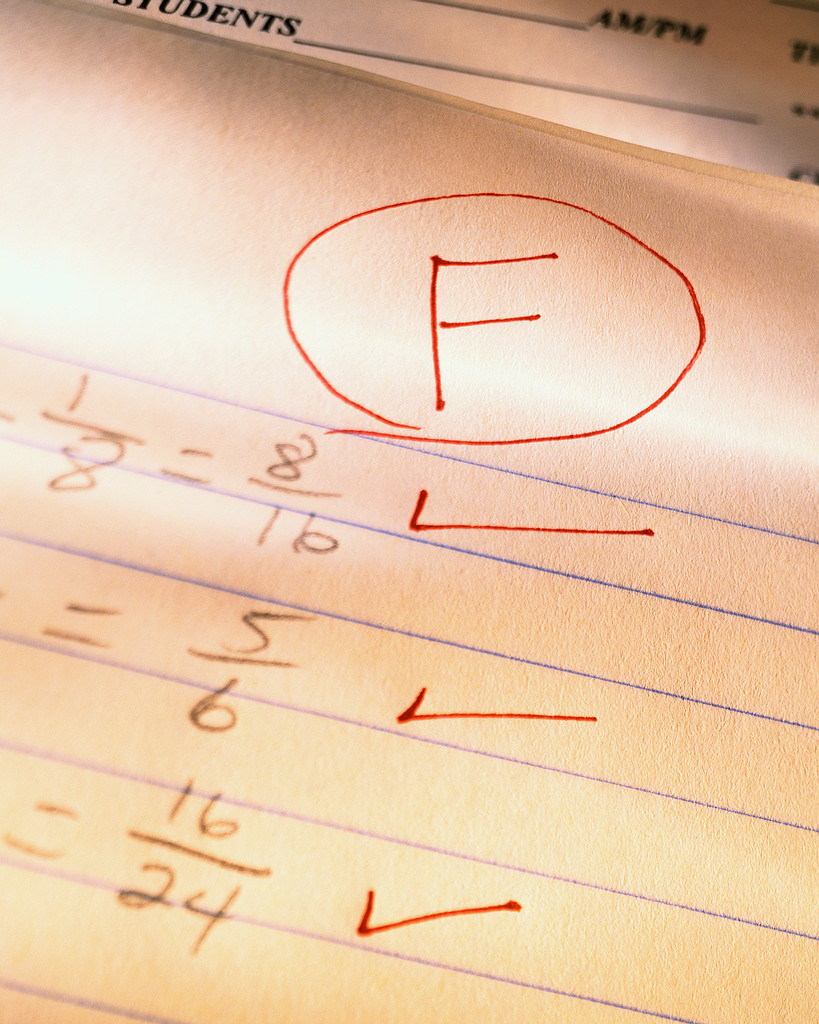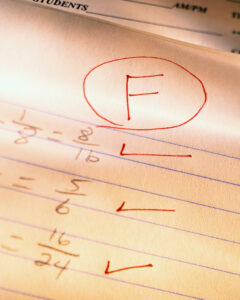 On the next test, if you think you're going to Fail … (Satire)
Fold up the exam and run out of the classroom screaming, "I've got the secret document!"
Take his Nintendo 3DS to class and do something he enjoys.
Find creative ways, on every question, to refuse to answer the question. For instance, "I plead the 5th Amendment," or "I cannot answer this question, because it conflicts with my religious convictions."
Eat the exam.
Arrange a group to picket the exam as unfair to average students.
Go to the test wearing a black cloak. Then after a half hour, put on a white mask and yell out, "I'm here, the Phantom of the Opera!" and then walk out.
If the test is math related or has a math section, then when you don't know the answer, make up the longest "proofs" and equations that you can possibly dream up.  Get imaginary numbers, negative numbers, pi and exponents involved in it.
If the test is a written exam, relate every item, no matter how ridiculous, to your own life.  For instance, a question about Edison's discovery of the light bulb could lead to all the ways that you used a light bulb in the past week.
Take a large, ugly idol with you into the testing room and place it next to you.  Pray to it throughout the test and see who gives you odd looks.
Come Down to Earth
After I came back down to Earth, I realized that I had to offer my student some serious suggestions. Which I did.  I offer those same suggestions to you:
1) Talk to your instructor after you find out your grade for the test. Your first step is to see what you can do to contain the damage done with this test.  Find out if there 's an assignment that you can do that will help bring your grade back up a bit, after the hit that the failed exam has done.
2) Also, find out why you missed the questions that you did. Sometimes, by just hearing the instructor clarify something, you'll be better equipped to handle it, if a similar question pops up in the future.
3) Some instructors let you keep your exam paper, some don't. If yours does, you need to use it to create a study guide and / or flash cards for future study.  Many times, future exams will build on what you've already been tested on, so you shouldn't be surprised to find yourself asked the same or similar questions in the future.  This is especially true when midterm or final exams approach.  Use your wrong answers to help you avoid missing that question again in the future.
4) As you study your failed exam, notice the reasons why you failed. In particular, pay attention to  whether you missed several of the same type of question.  Let's take an example.  Maybe you missed several multiple-choice questions, but did fine on the short answer questions, pertaining to the same topic.  If so, it might mean that you're not good at answering multiple choice questions.  This would show you that in the future, you need to study, not just the course material, but strategies for doing better on multiple choice tests.
5) Take a break. Failing can be a devastating setback.  So – take the weekend off then re-group.  Nursing Entrance Exam, College entrance exams and Armed Services Entrance Exams like the AFQT allow up to 3 chances to take the exam.  Most certification exams allow re-takes as well.  So all is not lost –  make sure you have it together for next time though!
No Laughing Matter!
It happens, but when it does, use it to your advantage. There's no excuse for missing the same thing more than once.
Tips for Recovery !
Stay Calm. It's natural to feel upset or disappointed,  especially if you were used to getting good grades before, or even if you weren't.   Take a deep breath, remind yourself that it's a learning experience, and don't make any hasty decisions, for example,  dropping out or giving up.
Review.  Carefully go over the test and spot your strengths and weaknesses. What areas need improvement?  Any patterns?
Get advice.  Discuss your performance with your prof or teacher, and seek advice on how to improve. They can help with insights, suggested study strategies, and additional resources.
It's not you!   Just because you failed a test doesn't mean you are a bad person, stupid or anything like that. Everyone faces challenges, and one failure does not determine your overall academic success.
Make a Study Plan. How to make a study plan
Get Encouragement and Support.  You are not the only one! Talk to friends, family, or others who can offer encouragement and understanding.
How to Study – The Complete Guide    How to Prepare for a Test – The Complete Guide
Give Yourself Time to Bounce Back: Overcoming failure takes time, so don't be too hard on yourself. Acknowledge your feelings and reactions but try not to dwell on them for too long. Focus on learning from the experience and moving forward with a positive mindset [3].