Top Interview Questions
Posted by

Date

February 24, 2023

Comments

1 comment
How to Ace your Interview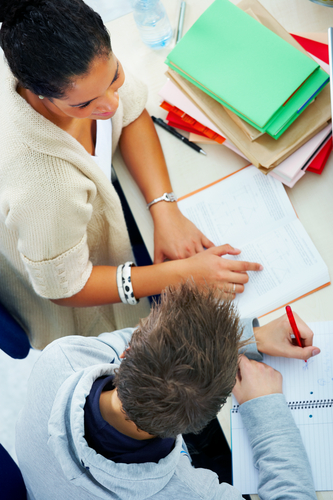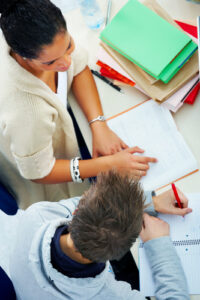 Interview Prep – Top Questions
Top Interview Question – Tell me about yourself
This is an opportunity to introduce yourself and give a quick summary of your background and qualifications. Highlight relevant experiences and skills that qualify you for the job.
Example response   My name is [    ], and I'm a recent graduate with a [    ] degree.  I have experience working [    ] .  I also worked [    ]  where I gained experience and skills [    ] .
More Sample Responses: 
My name is John, and I am a recent graduate with a degree in Computer Science. During my time in college, I completed several internships that gave me valuable experience in software development and project management. I am passionate about using technology to solve real-world problems, and I am excited to start my career in a dynamic and challenging environment like yours."
"My name is Maria, and I have been working as a nurse for the past 5 years. I have experience in various healthcare settings, including hospitals and long-term care facilities, and I am committed to providing compassionate and high-quality care to my patients. I am a lifelong learner and have completed several advanced certifications in my field. I am excited to bring my skills and experience to your team and help make a positive impact on the lives of your patients."
"Hi, my name is Jack, and I have over 10 years of experience in sales and marketing. I have worked with a variety of clients, from small startups to large corporations, and have a proven track record of exceeding sales targets and building long-term client relationships. I am a strategic thinker and enjoy developing creative marketing campaigns that deliver results. I am excited about the opportunity to join your team and help drive growth and success for your company."
What are your strengths?
Your strengths tell the interviewer why you are the best fit for the job.   Don't over-due it though!  Be specific and give examples that further emphasize your fit for the job.
Example response: One of my strengths is my ability to work well under pressure. [Good start!  Now give examples that back up your claim.}  In my previous job as [    ], I was able to meet tight deadlines while still producing high-quality work. [ Now add extra info that is relevant]  I'm also a good communicator and enjoy collaborating with others to achieve a common goal.
More Sample Responses: 
"One of my greatest strengths is my ability to communicate effectively with others. I am skilled at both written and verbal communication and can convey complex ideas and information in a clear and concise manner. I am also a good listener and take the time to understand other people's perspectives and needs, which allows me to build strong relationships and work effectively in teams."
"I believe that one of my strengths is my attention to detail. I am a very thorough and meticulous person and always strive for accuracy and precision in my work. I am able to catch errors and inconsistencies that others might miss and can identify opportunities for improvement in processes and procedures. I take pride in producing high-quality work that meets or exceeds expectations."
"One of my strengths is my adaptability and flexibility. I am able to work effectively in fast-paced and constantly changing environments, and can quickly adjust to new situations and challenges. I am comfortable with ambiguity and can manage multiple tasks and priorities without getting overwhelmed. I am always willing to take on new responsibilities and learn new skills, which makes me a valuable asset to any team."
What are your weaknesses?
Everyone has them and here you don't want to sound fake or phony.  Be honest and authentic.  Focus on a weakness that you are actively working to improve.
Example response One of my weaknesses is public speaking. I get nervous when speaking in front of large groups, but I've been working on this by taking a public speaking course and volunteering to give presentations at work.
More sample Responses:
"One weakness I've identified in myself is my tendency to take on too many responsibilities at once. While it's great to be a team player and take on new challenges, I sometimes struggle with prioritizing my workload effectively. I've been working on time management strategies to ensure that I'm focusing my efforts on the most important tasks first and delegating when necessary."
"I have to admit, public speaking has been a challenge for me in the past. I've always been more comfortable working behind the scenes, but I recognize that effective communication is a critical skill in any role. To address this weakness, I've been taking courses in public speaking and participating in more group presentations to build my confidence."
"I have a tendency to get too caught up in the details at times, which can slow me down when working on larger projects. While attention to detail is important, I recognize that sometimes it's necessary to step back and focus on the bigger picture. To improve in this area, I've been practicing prioritizing tasks and delegating when appropriate, which has helped me be more efficient in my work."
Why do you want to work for this company?
This question is designed to help the interviewer understand your motivation for applying for the job and how well you have researched the company.
Example response  I like the industry and I follow different companies in the [    ] industry  [now demonstrate your research on the company and industry]
More sample responses: 
"I am impressed with the company's commitment to innovation and staying at the forefront of the industry. I am excited about the opportunity to work with a team that is dedicated to pushing boundaries and finding new and better ways to serve customers. I believe that my skills and experience align well with the company's values and goals, and I am eager to contribute to its success."
"I have been a fan of the company's products/services for years and have always admired its brand reputation for quality and customer service. I would be honored to join a team that is so well-respected in the industry and contribute to its continued success. I believe that my experience and passion for the industry would make me a valuable asset to the company."
"I am impressed with the company's culture and commitment to diversity and inclusion. I believe that a company that values and respects its employees is more likely to be successful in the long term. I am eager to join a team that prioritizes these values and to work in an environment where everyone's contributions are recognized and appreciated. I believe that my skills and experience align well with the company's values and that I would be a great fit for the team."
Can you give an example of a time when you overcame a challenge?
This is your chance to talk about your problem-solving skills and how you handle difficult situations.  Everyone has difficulty
Example response In my previous job as [    ], I was faced with a difficulty situation [    ]  I was able to resolve this [    ]
More example responses: 
"At my previous job, we were working on a project with a tight deadline and a large scope. Midway through the project, one of our key team members unexpectedly quit, leaving us with a significant gap in our team. As the project manager, I knew it was my responsibility to find a solution. I worked with HR to expedite the hiring process and found a talented contractor who was able to come in and quickly integrate with the team. Through careful delegation and clear communication, we were able to complete the project on time and with high quality, despite the setback."
"While I was in college, I struggled with anxiety when it came to public speaking. I knew that effective communication was an important skill to have, so I decided to challenge myself and participate in a speech competition. Despite my nerves, I practiced extensively and sought feedback from my professors and peers. I ended up winning the competition, which not only boosted my confidence but also helped me overcome my fear of public speaking. Since then, I have been able to successfully deliver presentations and speeches in various settings."
"When I was working as a nurse, I encountered a patient with a complex medical history and multiple chronic conditions. It was a challenging case, but I was determined to provide the best care possible. I spent extra time researching and consulting with other healthcare professionals to develop a comprehensive care plan. I also made a point to establish a strong rapport with the patient and their family, which helped me better understand their needs and preferences. In the end, we were able to manage the patient's conditions effectively, and the patient and their family were grateful for the level of care we provided."
What are your long-term career goals?
Really says, How long will you stay?
Example response I really enjoy working in [   ]  and so in the long term, I would like to grow my skills and experience in [    ] and eventually move into a management role.
More example responses: 
"One of my long-term career goals is to gain international experience in my field. I believe that working in a different culture and environment would provide me with valuable insights and perspectives that I can bring back to my home country. I am interested in exploring opportunities to work with global teams or to take on international assignments. Ultimately, I would like to use my international experience to help my company expand its global footprint and improve its operations worldwide."
"My long-term career goal is to transition into a more strategic role within the company. While I enjoy my current position, I am interested in exploring opportunities to contribute to the company's long-term vision and strategy. I believe that my experience and skills would make me a valuable asset in roles such as project management or business development. I am committed to ongoing learning and development to ensure that I have the skills and knowledge necessary to succeed in these roles."