SHSAT Scrambled Paragraphs Practice Questions
Questions
1. Scientists that have been studying sleep have determined that teens need more sleep than they currently get.
A. At school, teens have difficulty with complex thought because many of them do not get enough sleep each night.
B. Research determined that sleep is necessary to help with creating memories and solving problems.
C. To help teens get more sleep, many schools are pushing back their start times so their students perform better.
D. Along with difficulty thinking, teens who do not get enough sleep can have more stress in their lives, simply due to an increase in cortisol, the hormone that causes stress.
E. In response to the high levels of stress in the body, teens also act impulsively and they can lose their sense of humor.
2. Concussion laws are changing the way that many sports are played, but many people do not know very much about concussions at all.
A. While the intensity of the impact may or may not cause a concussion, researchers have found that when athletes are hit on the top of the head they are more likely to suffer from a concussion.
B. Many people believe that concussions only occur when athletes are hit on the head.
C. In reality, concussions can occur if direct impact occurs on the face or neck as well as anywhere else that the force can be sent to the head.
D. Due to the uncertainty of whether or not an impact has actually caused a concussion is the major reason why concussion laws have been enacted.
E. One of the scariest things about concussions is that they happen with varying degrees of impact.
3. Homecoming celebrations have been held at colleges and high schools across the United States since the mid-1800s.
A. Even though other schools think they had homecoming games prior to Missouri, the reason that Missouri has the title is because the athletic director invited alumni to come home to see a big game between Kansas and Missouri in 1911.
B. Despite the NCAA giving Missouri the official designation of having the first homecoming, Baylor University claims one of the earliest homecomings with activities for alumni that included an afternoon football game along with reunion parties and a parade.
C. The actual origins of the traditional event are unknown, but the the University of Missouri is the homecoming birthplace as stated by the NCAA.
D. The first true homecoming may never be known, but what is known for sure is that most colleges and high schools did not hold homecoming celebrations in 1918 due to World War I.
E. The University of Illinois also claims to have had an earlier homecoming celebration than the one in Missouri.
4. William Howard Taft was an unlikely president who served from 1909 until 1913.
A. The biggest weakness  was that he was morbidly obese weighing in at 335 pounds on his 6 foot 2 frame.
B. His obesity caused him to suffer from health problems like sleep apnea.
C.  Despite his strengths, he had many weaknesses.
D. It also caused him to get stuck in the White House bathtub, which prompted him to have a tub installed that could fit four fully grown men.
E.  As president, he was knowledgeable about the law and fighting for the good of the country.
5. The Apollo Space Program was one of the most important scientific programs in the history of the United States.
A. The first Apollo missions was manned, but never left the ground due to a fire that ended the life of Gus Grissom, Edward White, and Roger Chaffee.
B. The highlight of the program was Apollo 11, which was the flight where Neil Armstrong, Michael Collins, and Buzz Aldrin landed on the moon in the Sea of Tranquility.
C. After several test launches, the seventh mission, called Apollo 7, resulted in the first manned orbit of the Earth.
D. Even though the mission did not go as planned, Apollo 13 showed the world what NASA was made of as scientists worked together to bring three astronauts on a heavily damaged orbiter safely back to Earth.
E. Following the Apollo 1 disaster, NASA scientists had to reevaluate the safety of the program.
Answer Key
1. B A D E C
Sentence B follows the topic sentence by sharing the problems that can come from a lack of sleep. Sentence A provides more information teens and their troubles with problem solving. D uses a transition that should follow the sentence about problem solving. Sentence E also uses a transitional phrase that provides more information about stress levels that are shared in sentence D. Sentence C provides closure and a solution to the problem.
2.  B C E A D
Sentence B ties back to the first sentence by explaining what people know about concussions. Sentence C clears up the inaccuracies that people have about concussions. Sentence E explains the first reason why concussions are so frightening. Sentence A has a transition that refers back to sentence E. Sentence D provides a conclusion to the paragraph by referring back to why the laws were created.
3. C B E A D
Sentence C provides a fact that appropriately follows the topic sentence. Sentence B uses a transition that needs to follow sentence C. Sentence E includes the words "also claims" which means it should follow the information in sentence B. Sentence A explains why B and E are not given the title of first homecoming school. Sentence D shares information about all of the schools that had early homecomings.
4. E C A B D
Sentence E fits after the topic sentence because it talks about what he was good at as president. Sentence C has a transition that must follow sentence E. Sentence A shares his biggest weakness, which fits after C. Sentence B refers back to his obesity. Sentence D contains the word "also" and provides another detail about his obesity.
5. A E C B D
Sentence A is the first sentence because it addresses the first Apollo mission. Sentence E uses the transition "following" to indicate that it is chronologically after the 1st sentence. Sentence C chronologically fits because it is the closest number to one. Sentence B includes Apollo 11, which is in chronological order. Sentence  D is about Apollo 13, which is the largest number and should be last in the sentence.
Online Study Practice Course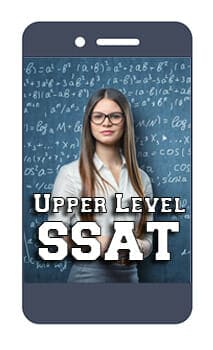 Study Practice Course
Includes timed tests, quizzes, hundreds of practice questions, tutorials, video, how to take a test and more!