Everything you Need to Pass the CHSPE Test!
Free practice questions, Test registration information, Test Prep, Multiple Choice Tips and Strategy, free online practice questions, Test Tips, plus CHSPE study guide and practice tests (including math study guide) in every format – Printable PDF download and paperback.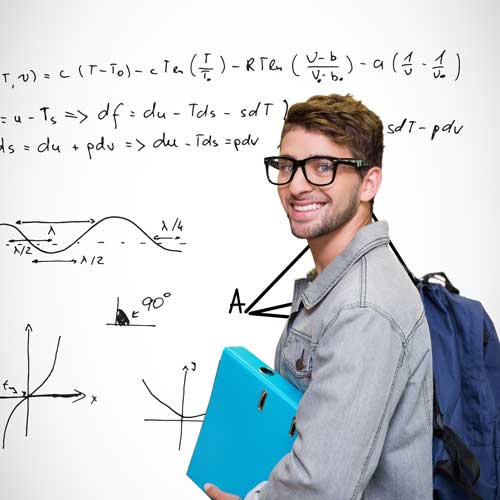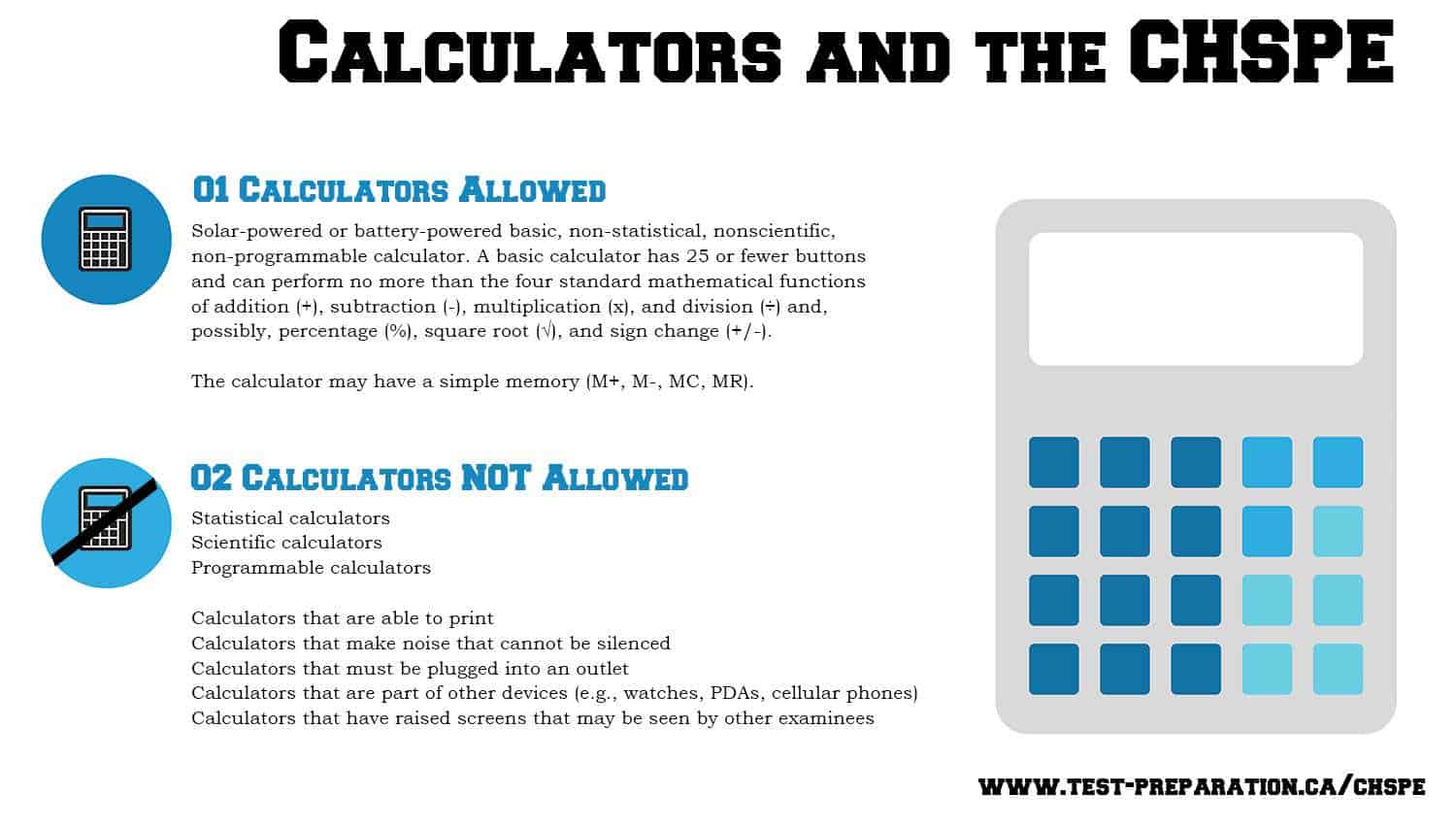 Can I use Calculator?
Calculators are allowed in the Mathematics section of the CHSPE, but with some limitations. For example, it must be a solar-powered or battery-powered basic calculator, which means non-scientific, non-programmable and non-statistical calculator.
Also, you cannot share your calculator with other examinees, to avoid that the aspirants use them to share information during the test.
Calculators that are NOT permitted are:
Statistical calculators
Scientific calculators
Programmable calculators
Any other calculator that can enter letters along with numbers, that makes noise, prints, or have raised screens.
What's on the CHSPE Test?
The CHSPE test is 3 ½ hours that can be distributed by the examinee as preferred.
The English-Language Arts section is composed by grammar and vocabulary questions and also an essay that the examinee must write.
The Reading subtest has 84 multiple-choice questions, those assess seven aspects: initial understanding, interpretation, critical analysis, strategies, synonyms, multiple meaning words and context clues.
The language subtest has 48 multiple-choice questions designed to evaluate six contents: capitalization usage, punctuation, sentence structure, pre-writing, content and organization.
The math section assesses the aspirant abilities on geometry, algebra, and pre-algebra.  This section has 50 multiple-choice questions, divided into 4 sections:
1. Number sense and operations
2. Patterns, relationships, and algebra
3. Data, statistics, and probability
4. Geometry and measurement.
Candidates must be 16 years or above, or have been enrolled for at least one academic year of the 10th grade.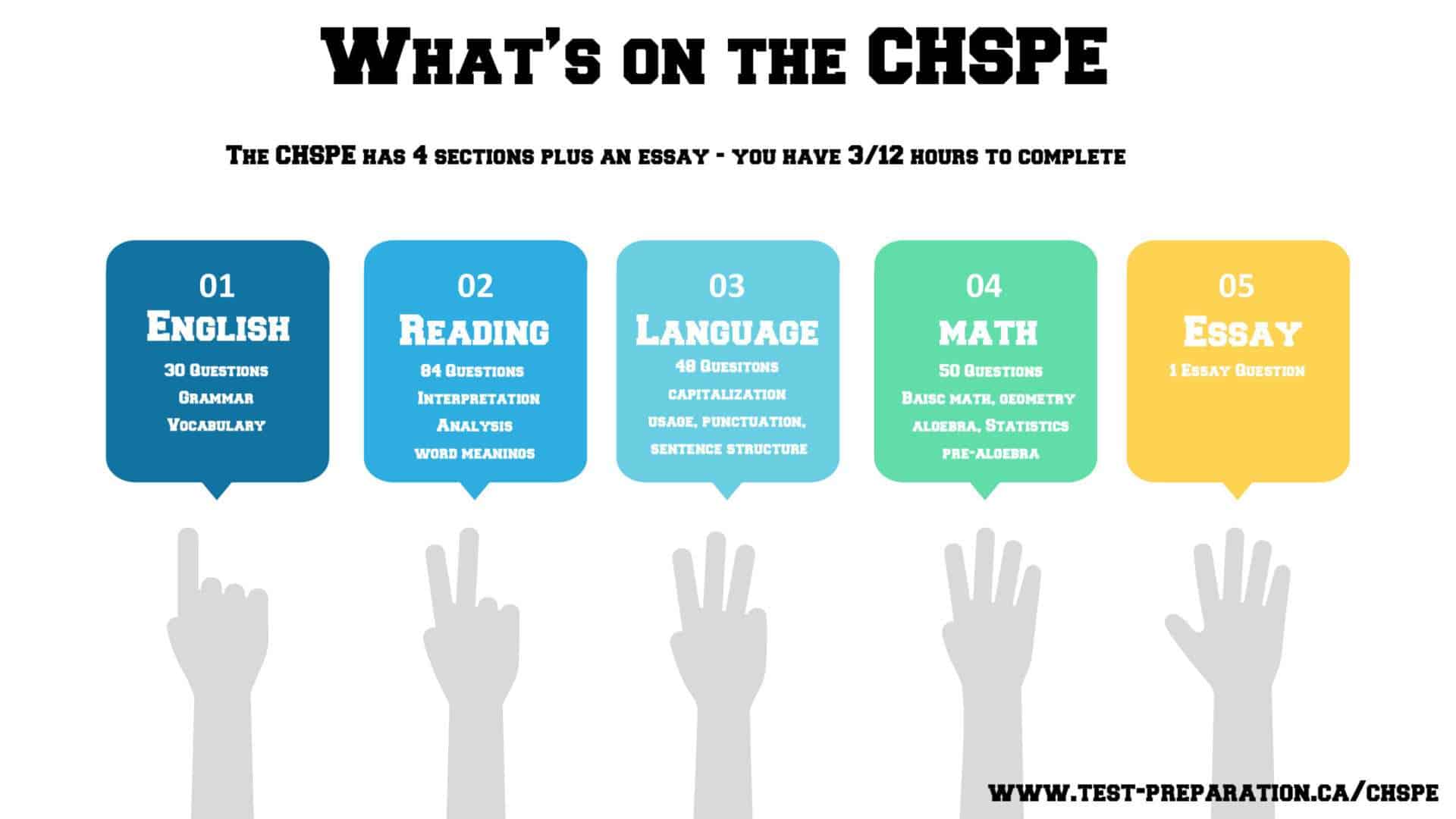 Start Practicing Today – Complete Study Guide or Online Course
The CHSPE is administered by the California Department of Education, which was not involved in the production of, and does not endorse, this product.