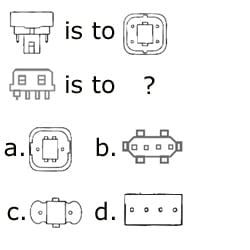 Intelligence Quotient (IQ) Practice Questions
Intelligence Quotient IQ questions similar to the PSB HOAE, TACHS,
Practice Questions
Directions: Questions 1 – 8: The first 3 figures are related. Choose the
figure that has the same relationship.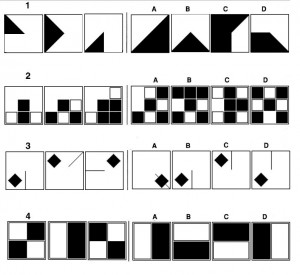 1. B
Each figure is created by adding the mirror image of the previous figure.

2. B
Each square has 2 blank squares.

3. A
The inner square is rotated clockwise on the corner of the outside square.

4. C
The bottom box is rotated counterclockwise.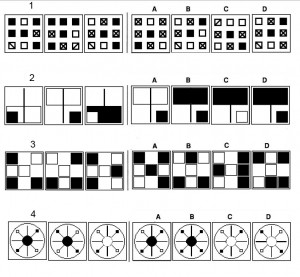 Answer Key
1. D
Each figure has one more square with a cross inside.

2. C
Two large square boxes and one small square box are inverted.

3. B
Every box has three black square boxes inside.

4. D
The shape with empty inside circle has been rotated clockwise.