Canadian Adult Achievement Test (CAAT) is a test for your readiness for post-secondary education in Canada.
Test Levels
The test is available in four levels:
| | |
| --- | --- |
| Level | Years of Formal Education |
|  A | 1 – 3 years |
|  B | 4 – 6 years |
|  C | 7 – 10 years |
|  D | 11 – 12+ years |
What is on the CAAT
The CAAT contains the following sections:
Vocabulary
Reading Comprehension
Number Operations
Problem Solving
Scoring 
Two scores are given for this test – a content referenced (raw score) and a norm referenced, which is the average mean score for test objectives of the tested level.
Canada Trades Pre-Admission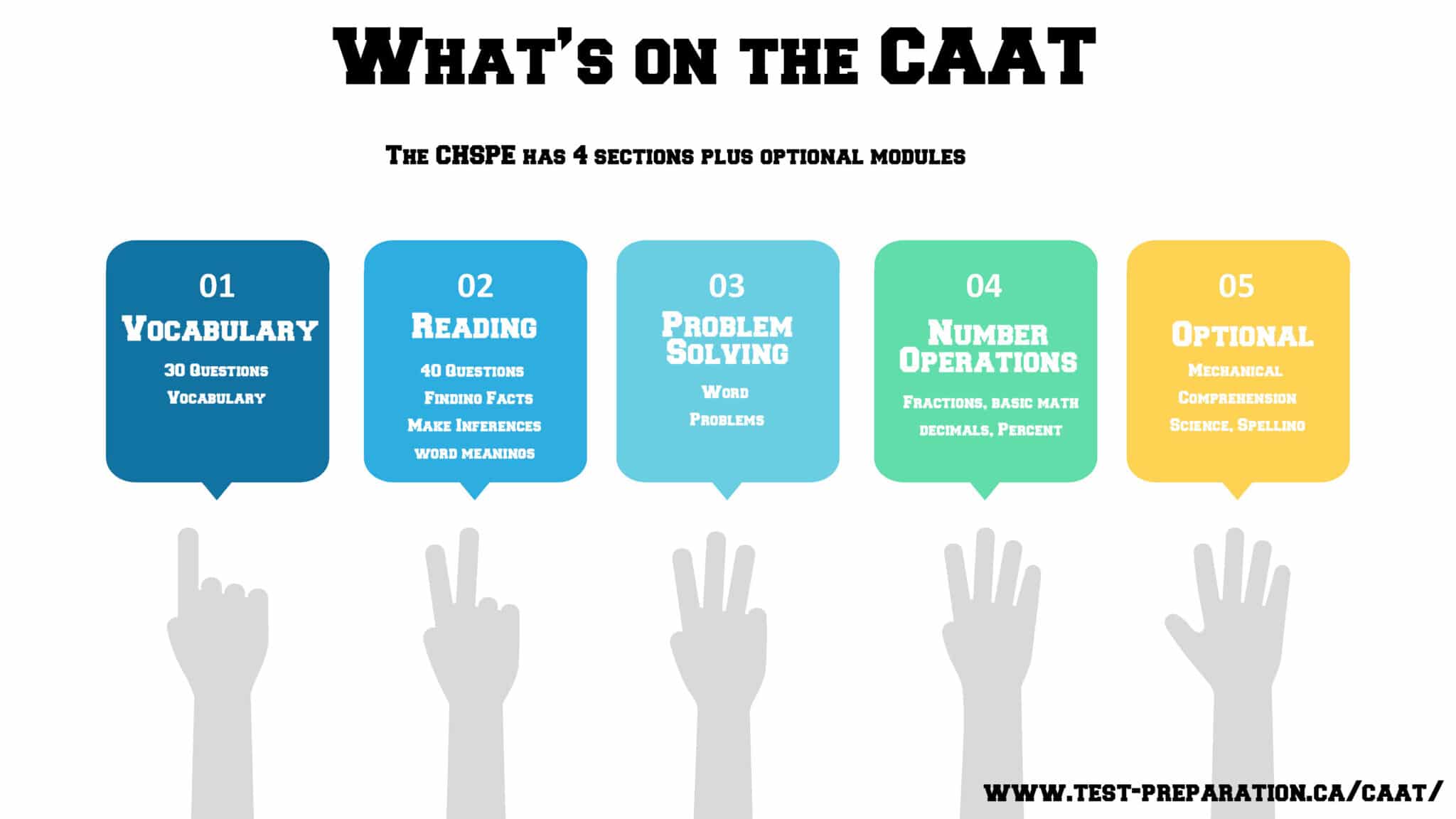 Manitoba Emergency Services College (MESC)
The MESC used the CAAT Level D plus some optional modules and  Mechanical Comprehension questions.   We have added these to the CAAT Online Study Practice Course – These modules are NOT included in the PDF download version.
Complete Test Preparation Inc. is not affiliated with the makers of the CAAT, Creative Organizational Design (COD), who are not involved in the production of, and do not endorse this publication.