What's the Difference Between Aptitude and Achievement Tests?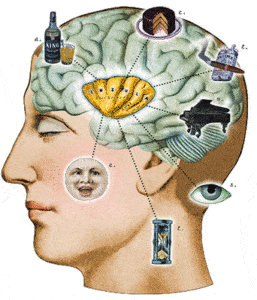 How achievement tests and aptitude tests differ
Well, on one hand, achievement tests demand previous study to get a better score, while aptitude test requires no previous study, since it only assesses your current abilities. Also, an aptitude test is designed to measure which fields you have ability to grow, while achievement tests assess the knowledge already obtained in a field. As a result, aptitude tests help you make decisions on the future by diagnosing your potential, and an achievement test helps you assess the progress you've made so far. Also, achievement tests habitually are limited to assess knowledge in a certain field, while aptitude tests are design to make a general evaluation.
Example – Achievement vs. Aptitude Tests
You are applying for a job that requires you know computer programming. An aptitude test would test your logical reasoning and problem-solving abilities to determine your potential for learning and performing programming tasks. An achievement test would test your knowledge and skill in programming by testing you on specific programming languages or asking you to complete coding tasks.
Aptitude Tests
Aptitude is the natural capability of an individual to perform a certain task successfully without previous knowledge or formation. Therefore aptitude tests are standardized exams designed to measure and assess your aptitude and define your strengths. Some of these tests are designed to measure wide ranges of knowledge, others are more specific.
This test is a great way to diagnose the special abilities that you may have. Examples are assessing your aptitude to become a commercial pilot, or to determinate if you can deal with public. In education they are used to evaluate your overall aptitudes and determine if you have the skills to handle the academic course load.
Colleges or universities obviously don't want to admit students they feel cannot complete the courses.   Which isn't good for the student or for the college.
The scoring of aptitude test is based on the average of a group. So, your aptitude, ability or skill is evaluated based on the result of a group just like you, in gender, age and level of education. An "average" is enough to pass an aptitude test, but a higher score indicates that you are "above average", enhancing your chances of getting a place in college or improving your possibilities of getting a job.
An aptitude test results are guidance for some students, who aren't sure about their abilities, and wondering "what am I good at?"  The most widely used is the Scholastic Aptitude Test (SAT) or SAT Reasoning Test. These tests assesses abilities such as math, language and reasoning and determine career options.
Common aptitude tests are:
Nursing Entrance Tests: PSB PAX RN, HESI
Aptitude tests assess two aspects of intelligence that every individual has in different levels; the fluid intelligence and the crystallized intelligence. These two work together but have separate functions.
Study Tips for Aptitude Tests
Study Tips
Aptitude tests cover your ability and not what you have learned, so studying the material covered by the exam will not help, not will memorizing lists or dates.   For an aptitude test, you have to prepare for the types of questions that you will be asked, and the type of information that will be on the test.
Here are some common techniques that will prepare you for an aptitude test.
Study guides.  Study guides are prepared by experts, and often by a team of researchers, and developed over years.  There is no possible way you could come up with all the information contained in most study guides on your own.   Study guides give you everything all in the one place and are well worth the cost,
Practice tests. This is probably the best way to study for an aptitude test.  Practice tests let you know what to expect and allow you to get used to answering the different types of questions.  Practice Test Questions
Establish a study plan. Start early!   Go through all the different kinds of questions on the test (ie types of questions) and type of information on the test and see where you need practice.  Plan out a schedule so that you can give the most time to practicing the types of questions and types of information you are the weakest, the most. How to Make a Study Plan
5-day study plan
The best study advice for aptitude tests is practice, practice, practice!
Content driven exams are exams that focus on material that has been covered in a class or a program.
Unlike aptitude exams, content driven exams are not measuring what you can learn, but what you have learned. These exams are often called achievement exams because the measure what you have achieved, not what you can achieve. Fortunately, studying for content driven exams is much easier than studying for an aptitude exam.
Study Tips for Achievement (Content) tests
Content driven exams are exams that focus on material that has been covered in a class or a program.
Unlike aptitude exams, content driven exams are not measuring what you can learn, but what you have learned. These exams are often called achievement exams because the measure what you have achieved, not what you can achieve. Fortunately, studying for content driven exams is much easier than studying for an aptitude exam.
Common Aptitude Tests are
High School Tests – CHSPE   Canadian GED
Health Care Tests – PSB, NLN PAX,  TEAS
Many aptitude tests are Entrance tests and so there is a lot riding on success – if you don't pass, you don't get into the school of your choice. So it is normal and natural to feel stressed out. Here are some tips for dealing with test anxiety.
Fluid Intelligence
Fluid intelligence is the aspect of intelligence that takes care of the immediate abstract reasoning –  the ability to create strategies and solve immediate problems effectively. Fluid intelligence is a great indicator of aptitudes, because it uses only the current information –  it does not require previous information or learning to solve a present problem. Investigations have determined that this aspect of intelligence is the most affected by physical accidents.
Aptitude tests that focus on fluid intelligence have questions that test problem-solving skills, the pattern recognition, the ability to quickly learn, acquire new skills fast and strategic thinking.
Example questions that test fluid intelligence are:  IQ, Verbal Classification, Verbal Reasoning, Simple logic, and Analogies
These tests are multiple choice and must be completed in a set time, usually around 30 seconds for each question.  They are designed so that only 1-5% of the population can correctly answer the entire test within the time frame provided.
Tests that have questions testing fluid intelligence questions include: PSB HOAE, TACHS, HSPT, CFAT
Achievement tests
They are also called content test and are designed to review knowledge you have already learned. The main difference between aptitude tests and achievement tests is that aptitude tests discard previous formation, while achievement tests assess previous knowledge. That's why achievement tests are confined to a specific subject or area of knowledge and are usually applied when a grade or level of study has finished.
Another difference between achievement tests and aptitude tests is that you can prepare and study to the achievement test, while for aptitude tests there isn't any material to study. You can however, practice for an aptitude test so that you are familiar with the type of questions.
Achievement tests are frequently used to verify a student's appropriate grade level when entering college. But they are also useful for teachers who want to diagnose the level of student's knowledge after a course, and determine the efficiency of teaching methods. In addition, it can be used by an individual that wants to measure abilities in his field, verify his own progress and establish new goals.
In the US the most recognized achievement test is the American College Testing ACT, used for college admissions. The ACT has been used for college admission since 1962, when the Scholastic Aptitude Test was used to substitute the essay test in the College Entrance Examination Board. The role of  achievement tests has increased since the passage of the 2001 No Child Left Behind Act established that standard-based education must be used to measure educational goals and outcomes.
The designers of these tests are experts in the subject, that define the skills that a student must have acquired in certain grade, and establish what content standards should an individual have to be promoted or considered for a superior level.
Overall, achievement test helps to assess the level of competence of an individual in a field, diagnose their strengths and weaknesses, assign them to the adequate grades, to be considered for a promotion, and curriculum evaluation.
Some tips to prepare and get great score in achievement tests and aptitude tests
They are very dissimilar tests, but still there are tips that can help you prepare for either of them.
Familiarized with the type of test
If you're taking an aptitude test, you should first know what kind of test you need to take.  Familiarize with the characteristics of the test, like how long it is, how many questions it has, where you have to take it, which type of questions you are going to be asked, the format of the tests (paper-based or computer-based), etc. Also find out if it is a test about verbal ability, numeric ability, abstract reasoning, spatial ability or mechanical reasoning.
For the achievement tests, familiarize yourself by asking the format of the exams (multiple choice, verbal questionnaire, etc) and adapting your studying routine to be prepared for the test.
Don't Waste Time
Basic advice for any test – don't waste time!  Plan yourself to be efficient and answer as fast as possible. Don't hurry but don't hang around either.  These tests are timed, so you have to do the best of the time you got. Don't waste time on a question if you don't know the answer, go to the next one. And if you think you know the answer but don't remember it, mark the questions and go to the next one, then come back to it later.
Move on if you think a question is going to take too much time to answer. Maybe the time it takes you to answer that one question is the same it will take you to answer two or more others. If the question is too time-consuming it might be best just to skip it. Mark it and come back later if you have time.
It can be really useful to practice with similar questions, so you can time how long it takes you. That way you'll have an estimated in advance. But the most important thing is to keep moving forward as long as you have time. Remember that the clock will keep running. See our complete list of practice questions
If in Doubt, Ask!
Is really frustrating to get a bad score because didn't know how to answer, or misunderstood the question and gave another answer. If you have any doubt, or are unsure about what a question means or how you should answer, then ask. There are no dumb questions when your grade is on the line. The worst that can happen is that your doubt is resolved. And that's not bad at all.
Don't Make Assumptions
Assumptions lead to disappointment. Don't think that if you are good at language then you won't have problems with it in the test. Of course be well prepared, but part of that preparation should be preparation to face any challenges, even in the fields where you feel comfortable. Pay attention to every answer and review them before you deliver.
Use practice tests online to get familiarized with the format of the test, but avoid underestimating just because you have practiced.
Get all the right tools.
If calculators are allow, bring one!  Make sure it works!  You don't want to deal with dead batteries on test day.  Take paper for notes, spare pens, pencils and erasers.
Often calculators are provided, especially on computerized tests – listen to the tutorial at the beginning.
Study and practice!
Study-practice, study-practice, study-practice! It will not only allow you to get to know the test's format, the timing and the structure, but it will also help you feel more confident about yourself. To practice is the only way to prepare for an aptitude test, and for an achievement test you can practice by studying and questioning with classmates.
To make the best of your study/practice practice time the most productive, be sure to do it in a comfortable study environment. Silent, quiet, calm and distractions-free. And if possible look for an assessor that helps you go through the necessary material.